Resume Building Service: Get the Maximum Benefit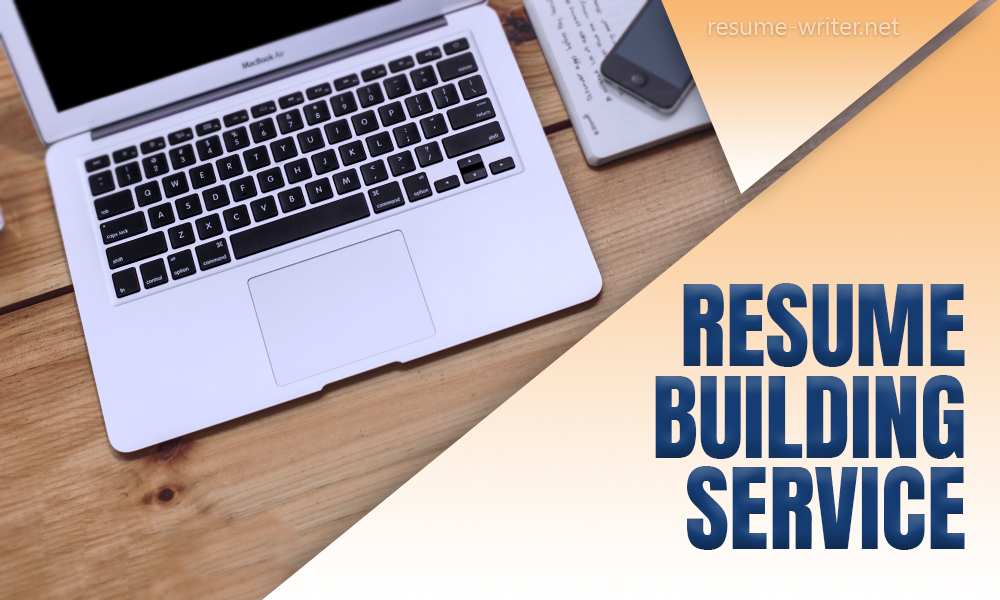 Resume builders for hire reveal all your virtues
Are you looking for a job for a long time already and there is not much success? Why can it be so? One of the reasons can be a bad resume, which makes HRs throw your letter in a recycle bin at once. You know that you are a professional, but your resume does not demonstrate this. How to fix the situation? This is simple: our professional resume builders will do it for you. We can not only build a resume, but all types of resume services are also available on our site. They include paper creation, correction, and formatting. If you are a modest person and you just cannot present all your professional and personal virtues, you need competent support, for sure. We shall create such a resume that will easily attract the attention of all HRs and prospective employers. And if you are indeed a modest person, our today's post is for you. We are going to discuss modesty, its pros and cons, and what powers it has.
The power of modesty
As a virtue modesty is not much popular in today's world. People who possess this feature do not get on the covers of glossy magazines often, they do not take part in the scandals and, in general, they do not give many reasons for sensations, even being famous. This all leads to a misunderstanding concerning modest people: others think they are not self-confident (http://resume-writer.net/blog/stop-doubting-yourself-and-stand-out-in-the-labor-market). However, this is not true because they have the inner power, although they do not boast of it and do not demonstrate it to everyone. In such a way, it can be said that modesty is a silent power. According to another definition, humility is the ability to keep oneself within limits, to be moderate, calm, restrained. This can be a feature of temper, lifestyle, or skill.
Modesty is expressed in the following:
• adherence to the notions of etiquette and manners;
• moderation of requirements;
• decency and staidness in dealing with other people;
• the lack of love for power, striving to dominate, showing oneself;
• indifference to luxury and excesses.
In order to define the power of modesty, we shall try to look at this feature from all sides, understand how it is combined with the influence on other people, answer some questions and even conduct a kind of introspection session. While you read this post, we want to remind you that our 24/7 proofreader resume online is ready to assist you anytime.
The power of influence: its kinds
There are two kinds of people in relation to modesty. They are placed, as a rule, on two entirely opposite sides of the social range. The first type has a fleeting influence on others. Such people seem enough powerful and self-confident, but their power, in fact, is pretty insignificant. Maybe, you have been influenced by them today, but tomorrow this influence will disappear at all. People of the second type have little influence, in the beginning, however, with time, it grows and strengthens.
Before we study these two kinds in more detail, let us conduct a fast introspection session to define on what side of range you are. Ask yourself the following questions:
• Are my actions led by fright or thankfulness?
• Do I tend to trust people, or do they trust me more often?
• Is it obligatory for me to be right or I live calmly with the fact that people may have their own opinion?
• Am I better than others or I treat them as equal?
• Are people in my shade or I allow them to be in the beams of a searchlight?
• Am I used to boast of my achievements or prefer to speak about the accomplishments of others?
Pay attention to the conjunction "or": it helps to present the behavior of two types of people within one sentence. Write down your answers, and then, answer one more question: what do you feel in the situations, which you have not selected? For instance, if you like to be at the center of attention, what do you think, when others are focused on someone else? If you tend to choose both variants, it means you are somewhere in the middle of the range. Well, this is a wise behavior. Anyway, it is better than being too modest (even timid) or cocky.
Naturally, the range of influence depends on many factors. Nevertheless, there is the one that has greater power, in comparison with others: whether your actions are based on fright or thankfulness. In other words, this is the feeling of humility or arrogance. Yes, arrogance, as well as many other unpleasant human features, is produced by inner fear. We are afraid not to be appreciated enough that is why we choose the defiant manner of behavior to please our self-esteem and stifle the voice of fear.
Posts that might help much:
Resume Writing Services Cost: Forget the Word "Expensive"
Professional CV Company: Reach for the Stars
Competent CV Help from Qualified Experts
Order CV Proofreading Service And Get Your Bonus
Cover Letter Writing Service UK: Expert Advice And Support
The advantages of modesty
Modesty has a couple of really strong advantages compared with arrogance, which is often accompanied by ignorance.
• Modesty is perfect for leadership. Humble leaders are not only loved, but they are also more productive and effective, performing their responsibilities. A good leader is the one that is able to admit his (hers) mistakes and draw conclusions from them. A good leader is also reliable. Thus, our online agency is one of the leading on the web because we provide only reliable resume writing services.
• Modesty increases self-control. Self-control is one of the key aspects of a successful life. This might seem paradoxical, but an obsession with one's own personality leads to a decrease of self-control.
• Modesty increases work efficiency. A modest person rarely rests on one's laurels, i.e., having fulfilled some task, such a person starts fulfilling another one at once. A modest person gets pleasure from the process itself and not from the results (this is what distinguishes him (her) from others). Eventually, modesty allows saving mental energy, which is directed at the performance of work duties.
• Modesty helps to learn and master new skills. Modest people know that they "know nothing." They are never contented with the level of skills they have that is why they strive for self-development every day. When a person behaves humbly, it is easier to get ready for a long way. This is important, for instance, when you learn a foreign language or create a start-up.
• Modesty decreases the amount of prejudice. If a person is modest, he (she) rarely looks at the world with prejudice, demonstrating tolerance to others.
• Modesty creates solid relationships between people. The relationships of modest people are stronger. Why? They let their companions feel significant because they are not focused on their "ego." Other useful tips are here: http://resume-writer.net/blog/how-to-make-contact-with-colleagues.
The disadvantages of modesty
When modesty is excessive, this is not good at all. It can be even called unhealthy humility that hides many obstacles. The main ones are presented further.
• People will underestimate you. This is the main reason for not being too modest. If no one knows what you have done, on what essential projects you have worked and what have achieved, no wonder others undervalue you. People just do not have the correct information. Not all people make wrong assumptions; however, most people will judge your skills and talents based on what they know. Excessive modesty leads to a lack of information. So do not be afraid to speak about your achievements. However, keep in mind that it should not look like boasting. What to do? Announce your accomplishments at the right time, especially when you are asked directly.
• Your skills can remain unnoticed. How can people (especially a prospective employer) know about your skills if you do not mention them? If you do not speak about your abilities, then, the talents you have will remain invisible. This fact has a very harmful influence on the level of income, for example. However, you should not only speak about them but also show yourself in action. By the way, if you do not want to harm your income, we offer low-priced help with building a resume online.
• Eventually, you can become a follower, not a leader. In spite of the fact that modesty is the distinguishing feature of a leader, the extremes can cost a lot. People need to know that you can lead, make confident decisions, and possess the ability to influence others. What to do? Use any opportunities to manage people or complex projects, which require competent team managing. If you seek competent help with a resume, we suggest that you appeal to our online agency that provides top rated resume writing services online.
How to get rid of modesty?
Excessive modesty turns into timidity that is why you need to know how to get rid of it.
1) Think about your personality. Modesty, unlike introversion, associating with silence and restraint, is characterized by indecisiveness, tension, fear, awkwardness in society. Such a person has a great fear that others will assess him (her) negatively. This person focuses too much on a problem, without trying to find a solution. One of the ways to reduce social uneasiness is to spend more time thinking about that can be done to make a situation more successful. Make yourself the following questions:
• In what conditions do I demonstrate excessive modesty?
• How to make these situations more convenient for me?
2) Be interested in other people. As we have already said, a too modest and timid person is too focused on his (hers) emotions and feelings that is why he (she) cannot feel at ease. The way out is simple: start thinking about others. This is a simple and effective strategy that helps not only remove anxiety, but also make others interested. People are always pleased when others pay them attention. First, it will be hard, but you can ask yourself these questions that will whip up your curiosity:
• What interests and hobbies does this person have?
• What idea does he (she) try to bring?
• Why does this person behave in such a way?
3) Smooth the dialogue inside you. Modest people usually criticize themselves, and the conversation inside them can be really harsh. An inner critic can cause much emotional harm, depriving you of calmness and lowering your self-esteem. All this only makes the problem worse and does not allow finding the solution. A voice, helping you to talk to yourself, can become your best friend. Use less often such words as "must" or "have to," especially when it goes about social situations.
Resume builders online present you in the best light
Now you know that it is not wrong to be modest; however, it is bad to be too shy. If you need to work on this, it is better to start right now. In the meantime, we offer to create your new modern resume that will represent you as a real specialist and will demonstrate all your professional and personal virtues, which you possess. Our team is 24/7 available, so you can email us anytime to make a request. Also, our online agency provides the most competent assistance in resume related issues, and our prices are really low compared with other similar agencies. Feel absolutely free to contact us, do not be shy.
More useful and popular posts:
First Class Cover Letter Editing Service
Best Professional CV Writers: We Do Our Best for You
Career Stagnation: Definition, Reasons and Ways to Overcome
Top Designer's Decisions for the Workplace