Cover Letter Writing Service UK: Expert Advice And Support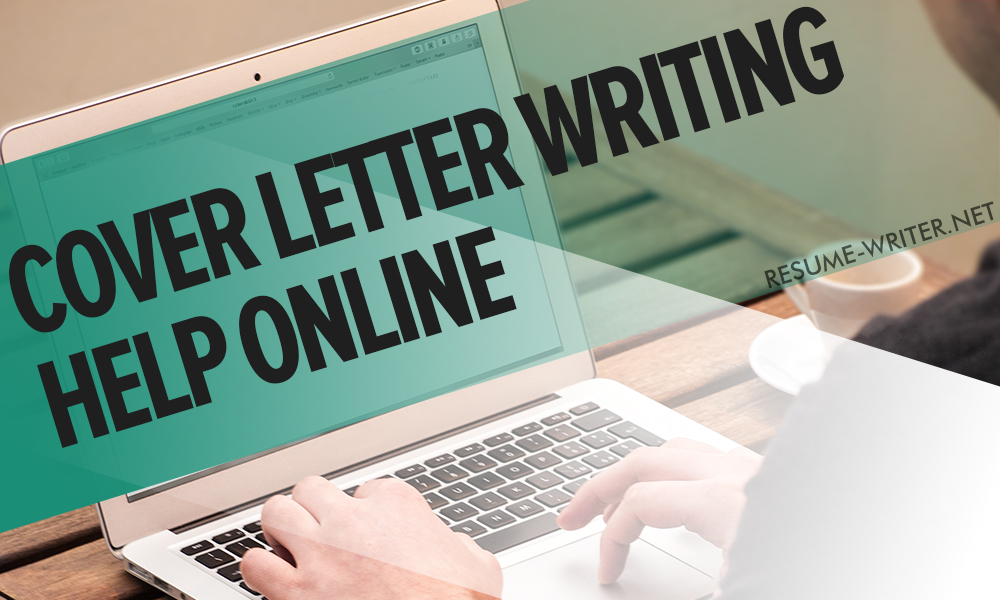 UK cover letter writing services are at your disposal anytime
If you are an experienced job seeker, you know how much important resume with its essential constant companion, cover letter, is. If it is just the beginning of your search, you need to know that without these documents the job search process can last for too long and eventually will not bring the desired result. Our certified professional resume writers will help reach success as soon as possible. We offer expert services that will provide necessary support when you apply for any job. Our website guarantees total privacy, all-day support by email or live chat, cooperation with qualified resume writers and editors. The pricing system is flexible and discounts are available. Also, our regular and new customers are provided with various freebies and bonuses. Remember that competently built documents are essential in the search process. What else matters? Read this post and it will become clear what to consider or avoid in the job search.
Tips on correct employment process
Here is a list of tips for job seekers created with the support of HR specialists and recruiters.
1. There is always a job
Even in the crisis period we can find some worthy offers, so do not let panic scare you. It is just required to know where to look for. Do not rush, think carefully about what your needs are, and only then start submitting resume papers and call the companies you like. Imagine that the workplace is your target. Create a list of these targets and start "shooting" them one by one. Temporary failures should not stop the job search process. It is a pretty slow process, especially during the crisis.
2. Do not send resume in hundreds
Do not rush to send resume to dozens of companies and place them on all sites with vacancies. This will influence your reputation. Future prospective bosses will realize that you (as a job seeker) are not aware of what you want, how to act, consequently, they will not want to employ such candidate for work.
3. Define what you want
Until you realize what job is the most attractive to you, your entire search will be ineffectual. Besides, you should figure out what your salary expectations are, what schedule suits you and so on. Having answered these questions, you will manage to find a good workplace.
4. To work for little money means to destroy career
Even if you are unemployed, do not accept the offers with low salary. There should be a market average salary (or higher) but not lower, in any case. Having agreed to take little money once, you cannot make bids for a solid salary. If you are paid 500 dollars instead of 1000, you should not expect that your salary will be increased soon.
5. Create several resumes
They will come in handy in different situations and for different employers: some of them notice significant work experience, others appreciate professional skills and personal qualities, etc. However, keep in mind that information there should be truthful but different resume components should be emphasized.
6. Know your cost
Before an interview one of the main tasks is to calculate soberly what your cost in the labor market is. For this purpose analyze your experience, the tasks that have been performed and the done work quality. The most essential is not to deceive yourself. Recollect not only achievements but failures as well. Do it, and then look how much the specialists like you are paid. Compare your analysis with market data and, as a result, you will get your cost. Thus, it will be easier to negotiate a salary.
7. Do not be afraid of difficult tasks
Choosing a new workplace, it is better to consider such places where you will need to take more responsibility, where you will need to solve more complicated tasks. Do not leave your present job and accept exactly the same offer. Your outlook should be wider and there should be more long-term vision. A company and a post where everything is calm and every day is routine cannot accelerate the career growth but, on the contrary, will reduce your professional cost in the market and complicate the further job search. By the way, there are many specialists who claim that extreme careerism is an obsession. So you should not forget about personal life trying to build your career.
8. Startup is a good option
A new project is the risk and perspectives at the same time. Having got a job in a developing company, you can build a great career quickly. However, do not be mistaken in your choice. Before you agree to accept an offer, you need to have a look at how much serious team there is, what goals it sets, etc.
9. Work where you will feel comfortable
If passing the interview you see that you do not like manager's conduct style, inner company rules, do not try to break yourself. Of course, you can force yourself for a short period, but later decline and apathy will appear. Thus, you will start to look for a new job soon.
More helpful posts:
Professional Resume And Cover Letter Writers: Prompt Help
First Class Cover Letter Editing Service
Resume Help For College Students: Need It? Get It!
In Search Of The Best Resumes Writing Service
Professional CV Resume Writing Help
10. Know your weaknesses
Know how to explain your career failures. However, do not blame others. There was something you did not finish, did not say, did not do and this led to mistakes and failure. Think about what has prevented you from success achieving. Share the got conclusions with an interviewer if he asks. Such employees are always appreciated.
11. Never speak badly about former fellow-workers
When an interviewer asks about your previous workplace, do not begin to badmouth your coworkers and employers even if they really deserve it. A new boss will not appreciate such behavior and probably will reject your candidacy.
12. Telling about achievements present facts
Even if your achievements are extremely numerous, tell only about those, which can be proved. Thus, you will demonstrate you are not a ranter. Do not boast but speak about achievements only when they ask about them or when you tell about the features of your job.
13. Support your experience with examples
When an interviewer asks to tell what your work duties are, use concrete examples for this purpose. Remember how you have acted, what you have done, said and what it all has led to. However, do not give too many details because your companion can be confused.
14. Do not be too modest
An interview is neither torture nor exam. This is an equal dialogue between two parties that try to agree on something. That is why do not feel constrained, do not blush or stammer. Demonstrate self-confidence. Others will evaluate you correctly only when they see you know your value.
15. Look at the employment contract
You must read the employment contract and ask to point at the work duties. Read attentively, this is not a formality! Basing on the document your boss will have the chance to manipulate you. Do not be embarrassed to specify the feature of your future job: how much and when they will pay you, how they will do this, what the schedule is, etc.
16. Do not lie
Be ready to answer some awkward questions, such as why you are fired. In any case, do not lie. The deception will be revealed and demolish your resume (use proofreader for your resume not to face other troubles). Employers will know it is better not to mess with you. Give honest answers even when it is unpleasant. This demonstrates your power and confidence.
17. Use your contacts
Even when it seems that the circle of your friends is limited and it cannot come in handy in the job search process, anyway, tell everyone about the search you are conducting now. Who knows what it may bring? There can be something you cannot expect at all. A potential offer can be absolutely unexpected and pleasant.
18. Do not accept whatever
Even if there is a crisis, continue looking for your dream job (http://resume-writer.net/blog/buy-cheap-cv-online-and-get-work-you-dream-about). It is natural that economic situation dictates its strict harsh demands. Having decided to compromise and softened your search criteria, do not give up your main goal: it should be such occupation, the features of which are familiar and attractive to you. Otherwise, you will experience constant discomfort, anger, stress and eventually there will be low work efficiency.
19. Have an appropriate look at an interview
In spite of your sharp mind and perfect skills, a prospective employer sees your appearance first. Your clothes should suit the company spirit, status and post you apply for. Creativity is not appropriate in the places that require a suit and vice versa. However, even a free style does not imply untidiness. Untidiness is inappropriate, anyway.
20. Use different social networks
Social networks can be not only entertainment, they can be useful in the job search process. First of all, you can find there your prospective employer, learn something about him (her) or even make friends. Second of all, you can look for the company employees and get much interesting data about the desired position, management style accepted in a company, other inside information.
21. Take the initiative
Having submitted resume, do not sit calmly expecting for something. Call them and ask if they have got it. Thus, you increase your chances to be noticed. Do the same after an interview: do not be afraid to call and ask about the result.
22. Change your profession
The search period is a great chance to try yourself in a new field and remember what you want to be. Probably, it is high time to try something new, start from scratch, change life for the better. It may turn out that a new profession is your true calling.
23. Do not be afraid of part-time and temporary work
If the job search process lasts for too long, try to take a temporary or part-time job. Firstly, this will bring some additional income. Secondly, it will distract you from routine searching, interviews and calls, which bother you and stupefy sometimes. Thirdly, it will keep you toned and will allow you to keep pace with life in professional sense. This list of the most boring jobs in the world will help avoid wrong decision-making.
24. Start filling the knowledge gaps
A temporary lull can and should be used for self-education. If you know your weaknesses, then the job search is the time to work on them. Read some useful professional book, surf the Internet, etc. Thus, you will be more informed and prepared for a new position.
25. Never be afraid of the closed doors
Even if sometimes it seems that nothing works, do not despair. If you really want to work in a company of your dream, you can achieve this (http://resume-writer.net/blog/cover-letter-proofreaders-help-get-desired-job). Remember that when the door is closed, there is always a window leaf.
There is always a way out in any situation. If at the moment you do not see it or cannot realize what your next step is, let experts assist you. Our team of qualified experts offers resume help for people who are struggling with job search. Professional writers and editors of our site have years of experience in labor market different areas. They know what kind of information should be mentioned in your resume to help it stand out among others. Competent services, total privacy, individual approach, low prices, easy and convenient payment system are available. Get your discount now and enjoy other bonuses.
Look through popular posts, in addition:
You Need Cover Letter Writers To Get The Job You Want
Resumes Writing Services USA: Join The World Leaders
Satisfaction Of Request: Help Building Resume!
List Of Jobs For People Who Like To Be Alone