CV Editing Services At Affordable Cost Are Here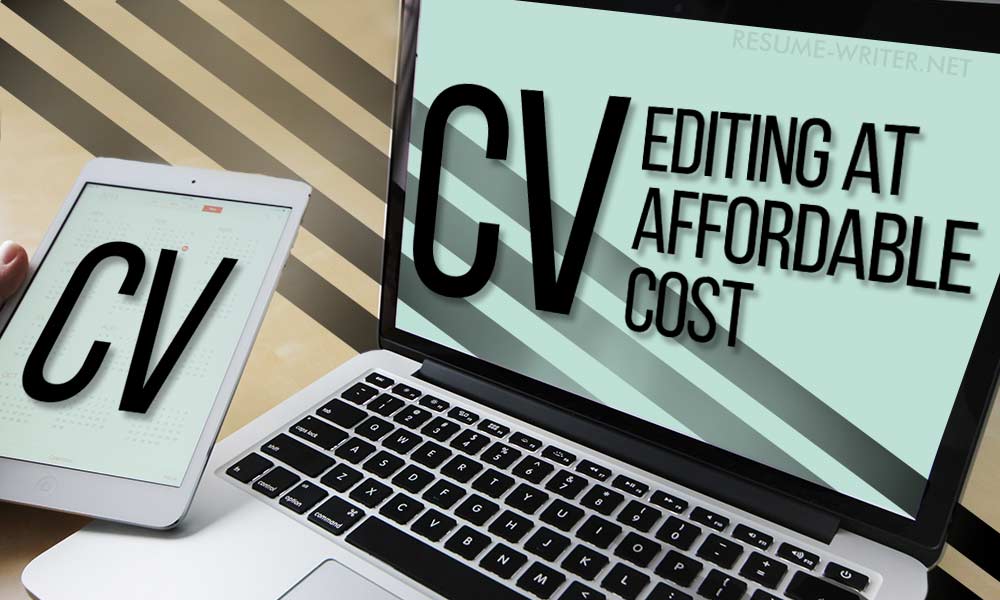 Online editor CV: best choice to edit here
CV creation is time and effort-consuming process. Unfortunately, it does not always happen as we see it or as we want it. Consequently, these papers do not bring desired result. What is the way out? This is easy: ask for help of expert CV writing agencies, use assistance of specialists in this field. Who knows better all details of this process than they do? Who is ready or is willing to assist? We are! Professional resume writers online are ready to satisfy any request about CV building or formatting, also, paper correction, editing, rewriting is available here. Make right choice, order services now, get bonuses. Remember that professional CV helps to get well-paid posts. However, if one is already employed, we will share useful advice on how to get increase in wages, how to make it delicately and successfully.
How to ask for salary increase
How to conduct negotiations with an employer so that get income increase without changing workplace or employer? Many people may start complaining that we should not speak about salary increase when we have economy crisis along with other problems. We hurry to assure that everything is not that bad. We are absolutely sure that there is positive dynamic in average salary change in most spheres of activities and there is also optimistic attitude of employers. So, let us make a deal in the very beginning: "mission to get wages increase" is absolutely possible.
There is no doubt, it is much easier to conduct negotiations about salary during employment process rather than at the moment when one is already employed. We have already told how it is better to discuss wages during interview. However, being employed it is also possible to increase income without changing employer. The emphasis here is on "get", because it will not happen on its own. So, we will tell how to achieve desired wages reconsideration and make it bigger.
The first and most important is to ask
In a perfect world, employer understands in advance when an employee works well and deserves wages increase and initiates it willingly. However, in most companies it does not work like that. Most people are not offered bigger income until they ask about it on their own. Yes, it may be stress (http://resume-writer.net/blog/stress-and-the-city-or-how-to-manage-stress-at-work), but a couple of minutes of awkwardness can seriously and positively influence one's career.
Prepare a letter or thesis for conversation with employer
Make up a letter or go to employer to talk personally. In a letter or conversation say it directly that wages increase is desired. Also:
Ask employer whether he is satisfied with you as a worker, with your results;
Mention the reason why you want to get more money (this point is not obligatory, so, be careful about personal information);
Suggest options how duties can be broadened or what new task you can take in order to get bigger salary;
Emphasize workplace achievements;
Ask employer what conditions can allow to earn more, according to his mind;
Define salary range acceptable for you.
Further, we will consider the most significant points.
Questions to employer / manager
Begin with the question of how boss evaluates your work, how much he is pleased with results demonstrated during recent time, what benefit company gets. If there are complaints about work, then conversation about wages is doomed. First "feel the ground" by means of indirect question to be sure that it is okay to proceed with the next stages of negotiations.
Extra useful posts:
No personal reasons
Never use personal arguments to increase wages: children's birth, loans, personal troubles are not something what employer takes into consideration when decides how much an employee should be paid. Only personal competitive advantages in current work conditions in company can become arguments for wages size reconsideration. Tasks, plans, achievements – this is how business works.
Understanding of what is going on in business and company
It is required to choose appropriate moment for conversation. If a company faces kind of crisis situation, an employee has a plan to save it and suggest further development, then this is high time to show employer grounded way out from the situation (perfectly with detailed numbers). If employee's plans match plans of a boss, or even if employee offers something absolutely new, then increase or even a new post is guaranteed. During even the most crisis times, any sane person will be ready to give any money to save or improve future of a company or business.
However, there are two risks in "think for boss" plan:
Boss is also someone's subordinate, not an owner of business, thus, he may start looking at an innovative employee as an enemy and competitor;
Plans do not match boss' seeing of future at all, so, an employee looks like an idiot.
Achievements
Do not be ashamed of achievements if have such. This is personal issue – to be shy and not stand out. However, it is always appropriate to speak about achievements. It may be excess only when it is too much talking and time is not very suitable. If one has done something good, useful, demonstrated initiative – this all is one's strong position for "win-win" technique of negotiations conducting. In this case each party realizes that at this stage it is required to reconsider terms of work so that further mutual work is convenient.
Wages range
When particular sum of money is announced, people are not often ready to accept it. Besides, there is politeness factor: for an employer it is better to have kind of choice, but when particular number is mentioned, he may not agree, but feel awkward because of this. When a worker hears wages sum announced by an employer, he should repeat it and make a pause. This technique is called "recalling". This method gives opportunity to think whether employee is ready to accept it, simultaneously it is kind of moral pressure for employer. Probably, in this case employee will manage to get a little bit more than set wages range. Salary size can be mentioned in CV paper. Use our top CV maker online that will create premium CV. CV editing online is another way to brilliant paper.
Grow professionally
Remember that workers get different wages occupying the same posts. Wages size will be dependent on ability to conduct negotiations and on professionalism level. "Expert" level should be always kept and supported with something – one needs to grow, it will add confidence to any negotiation process. Define what knowledge lacks to grow within company or within sphere of one's activity, and just get required knowledge. By the way, CV papers also differ according to direction of activity, so, we have prepared CV samples by industry. We all know that we need to do morning exercises, but only few people do it. See what we mean? Be among those few, who not only know that it should be done, but also do this.
Scientifically proved techniques, which help to achieve wages increase
It is better to ask about increase in the morning. Research of psychologists proves that in the beginning of a day employers are in "more moral" mood than in the second half of a day. This "morning morality" helps to push employer to what an employee deserves.
On empty stomach. Scientists' research showed that hunger strengthens motivation and feeling that one deserves a reward, whatever it is: food, money or bigger wages.
Also, in the end of a week – on Thursday or Friday. According to psychologists, at the beginning of a week we are focused on getting results – this is the time to set goals, give tasks and responsibilities, organize work, act productively (CV editing services with these tips can help greatly: http://resume-writer.net/blog/tips-for-extremely-productive-work-at-home). However, closer to week end an employer will be more open and ready for negotiations and compromises, because everyone wants to finish all tasks before week ends.
Remember that employers are ready to negotiate about wages, but they never start it first. If a worker is valuable, then an employer will not want to let him go and is not ready to waste time and money to find and train a new candidate. Be braver, grow professionally, keep in mind that ways to develop are almost always exist – there should be desire and enthusiasm.
Professional CV – professional growth
We want to emphasize this once again: professional worker is always seen by professionally built CV (cheap CV writing services are offered here). No one will want to deal with a candidate, who is not even able to cope with such a task as CV paper creation. Of course, we realize that this is a pretty challenging task. That is why, order our expert services on CV processing, CV editing online, and make your life easier. Contact us right now for further details.
Popular posts in this section: