Help Me! Write My Resume For Me!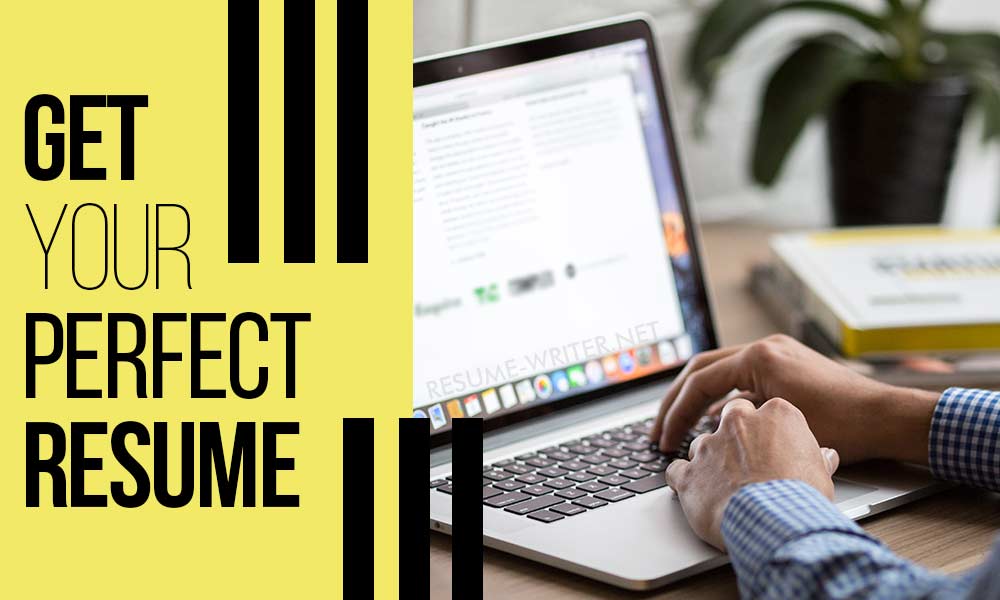 Do my resume for me: request is satisfied
Each worker wants to be paid more and be promoted. However, not everyone is ready to do something to achieve this. Also, not everyone realizes that good resume can become a good grounding for promotion and payment increase. We offer to get acquainted with, order, use our highly professional services on resume building, editing, correction and formatting. Services are not only of first class quality, have low cost, they are affordable to everyone, but also creating a professional resume helps our client to get desired job or position as fast as possible. Now, we will share tips on how to be promoted or what errors can prevent from promotion.
Reasons why workers do not get promotion
Imagine: an employee works hard, achieves required results, boss is satisfied, but still there is no promotion offers. Why is it so? Do not hurry to upset, give up or start looking for a new job. Try to realize why promotion is not offered. There are certain reasons, which prevent from promotion even the most qualified workers.
1. Employee does not ask about promotion. The widespread reason why employees are not promoted or cannot get wages increase is the following: they just do not ask this. Suchlike conversations with managers scare many workers, as a result, fear of refusal or any other negative reaction kills any intention to speak about possible promotion. Also, many workers are afraid to seem too much ambitious, greed or inadequate. Do not rely on manager's kindness. Do not rely on anyone at all. If one wants to climb up the career ladder, it is necessary to tell about this. Also, read benefits of career planning, which contribute to promotion.
In fact, asking about promotions (of course, if there are reasons for it) is not terrible. There is more, it must be done. Why? First of all, "automatically" for many years of work no one is promoted. Second of all, if employee keeps silence that something does not satisfy him or he wants more, than manager / boss thinks that everything is alright, thus, there is no need to worry about one's position in a company. Thirdly, even if it sounds not fair, there is no benefit for a boss to give employees promotion. Especially, when a worker is a good responsible performer. If such a worker is promoted, who else will do all work instead of him? Additionally, search of a new employee is undesired excess headache. That is why we repeat it again: do not rely on anyone, everything is in our own hands. Do not rely on kindness of a boss. If there is desire to be promoted, tell about this.
2. Worker asks, but does it incorrectly. It often happens that employee decides to conduct "inconvenient" conversation with boss, but as a result this talk does not bring anything good, even if a company has possibility to promote employee. Why? Unfortunately, many people come to talk about promotion absolutely unprepared. For example, they cannot reason why they deserve to be promoted. If an employee just comes to manager and says that he wants more money and better position, hardly manager will take it seriously (http://resume-writer.net/blog/several-tips-for-young-manager). Moreover, there is a risk to spoil impression and seem too self-confident. Since people come unprepared, they are not taken seriously. It is required to get ready for conversation about promotion in order to sound confidently. Make up a list of achievements for the last year, gather required data about labor market situation (maybe, salary, which worker gets, is already far lower than market average salary, if so, read stand out in the labor market tips). Supporting facts should be prepared in advance. The more fact there are, the freer we can operate them, the better it helps in suchlike situation.
Extra posts in this section:
3. Workman suggests nothing. When employee has been coping and continues to cope well with duties, this is very good, but not enough for promotion. Workers get wages for well done work, so, for employers it is like a norm, and not a reason for promotion. Read how competent resumes writing companies lead to high wages posts.
To be promoted, it is demanded not just to be satisfying, but excellent and exclusive worker. An employee needs to broaden field of activity, responsibility, to take new tasks. An employee has to be active in discussions, suggest new ideas all the time, help co-workers, etc. An employee, who wants promotion, should ask himself whether he is ready for this. Does he meet or even overcome employer's expectations doing more? There is no reason to upset if at the moment a worker does not have proofs of his exclusiveness. Work on self-development, proactive position, not relying on external circumstances – this is the ground to make employer realize that worker is worth being promoted and paid more.
4. Worker is "invisible". An employee may consider that he is a good worker. Usually, it is so. How often does he speak about his achievements? How can he be sure that manager really knows about his success? Many workers wrongly think that managers see everything, including who and how much works. However, as a rule, bosses see only final picture, they may not notice, not to be even aware of it. Remember: hardly anyone will praise and distinguish you except you. An employee needs not only to work hard at work, also has to deal with self-PR actively. It is important not only to do, also to speak about what is done. Make it a habit to be always in "vision field" and tell boss about achievements.
If want to become visible, make others notice you. For example, suggest to send boss report about work once a week or a month. This is useful for everyone. For a worker, this is an excellent opportunity to demonstrate that he is a valuable employee, plus if needed it will be easier to gather and present achievements. Boss' benefit is that thanks to such an approach he will be always aware of current events and results, also, he will not have to ask about job progress.
Another moment: to become visible it is important to build relationships with confreres correctly (http://resume-writer.net/blog/how-to-get-on-well-with-colleagues). Ask about feedback, ask for advice and help others if asked. Also, make them get used that you are a source of professional information. Become an expert in your direction, so that everyone knows, whom they can apply for assistance to. Read a book, visited a conference, listened to webinar or found an interesting article? Do not be lazy, make a brief review and send it to everyone, share a link, etc.
5. Employee does not increase personal professional value. As we have mentioned already, employers should realize why a worker should be offered higher position or paid more. That is why employee should strive for self-value increase, broaden one's professional skills. If worker complains, criticizes others a lot, then the chances are very poor. Such employee is automatically considered to be unpleasant person.
One needs to attend professional courses, programs, master-classes. Also, a worker can have professional blog, start presenting works at professional events, etc. this will not only increase professional value but also will make person more visible. In addition, it all can be mentioned during promotion conversation.
6. Worker complains and criticizes a lot. Whatever excellent, exclusive and super professional worker is, if he complains and criticizes other workers too much, then probably nothing will work out. No one wants to deal with such an unpleasant person. A company promotes those, who are able to improve work and atmosphere in a team but not to make it worse. So, is a worker complains too often, his face demonstrates displeasure all the time, then urgent measures should be undertaken.
Do not be embarrassed to ask
Have you ever asked about promotion? If no, experts of our website can create such resume that will ensure high position at once or employer will offer promotion personally. Resumes created and edited here are of super class quality, they guarantee that applicant will get many interview invitations with further employment. Professional resume is already a great part of success. Our low prices, privacy policy, various bonuses are additional pleasant arguments in favor of cooperation with our qualified specialists.
Other popular posts: