Resume Writing Website Makes Resume Selling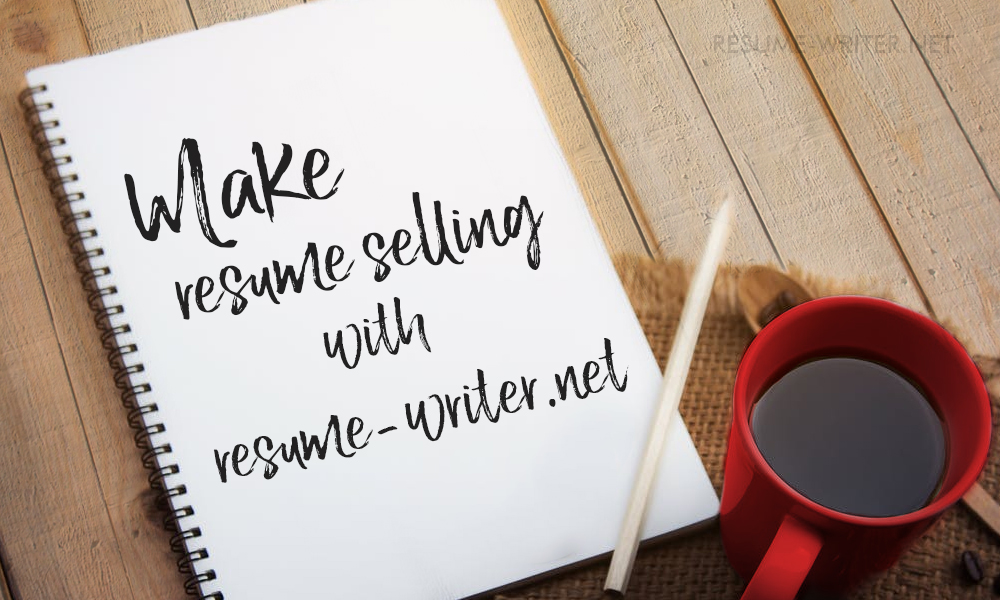 Resume writing sites: no amateurs, professionals only
Always dreamt about professionally built resume but doubted reliability and safety of online agencies and services? There is no more place for doubts, no more time for hesitation! Our online agency engaged in resume writing sphere introduces its services and advantages it has. In particular, our services are related to resume building, correction, editing, formatting, etc. processes. Our employees are experts of high level, we offer round-the-clock support, we guarantee on-time delivery, quick order performance (never longer than fourteen days), total confidence and flexible prices are also provided. Continuing sharing advice on brilliant resume creation, we want to discuss quite sensitive subject, i.e. whether to place photo in resume or not. Let's see.
Reasons to create resume with photo
Importance of photo in resume, possible discrimination by appearance, general rules of successful photo were discussed by experts of our online agency with managers of leading recruiting agencies. Our agency also wonders how much candidate's photo important is for a recruiter, what advantages job seekers get, when send resume containing photo.
Specialists of our website, basing on advice of best international recruitment companies managers, have formed top five elements in resume, which HR managers pay attention to first of all. Theses are, naturally, full name and contacts, education, work experience, additional skills along with photo. It would seem that photo is not most essential element in resume (in cases when work does not suppose to have model appearance to perform activity in fashion business industry). However, it all is not that simple.
Experts say that in era of high technology we all have used to visualization of any information that interests us. Thus, picture in a resume is additional opportunity to attract attention to oneself, to make it easier for potential employer to decide whether a candidate should be invited for an interview or not.
Reason #1: visualization
HR managers say that resumes with picture make more personal impression than jut "bare" text and serves as an initial first meeting. That is why a lot of HRs say it would be better to attach picture to one's resume. No one can argue that same information can be presented in many different ways. Meanwhile, resume with a picture gets new look, what "decorates" perception of information. Recruiter sees not a faceless text, but a person, who is memorized, who will be recognized at once at interview.
Workers of consulting agencies also claim that a tendency to visualization will not pass, but will strengthen more. Video interview along with video resume become more popular and widespread. We can not avoid tendency of visual picture and a habit to see faces. Moreover, if recruiters want, they can always find candidates in social networks. So, there is no point to hide.
Reason #2: candidate suits particular post or not
Photo is an additional argument and another proof that candidate is the one, whom employer is looking for. Any recruiter analyzes resume on whether a candidate suits vacant post. Also, recruiter has his own understanding and vision on how a suitable candidate for a vacancy should look. If a candidate's photo does not contain something unattractive (what can push recruiter away), then recruiter notices in mind that a candidate has suitable appearance.
It may seem that discrimination by appearance is obvious here. Unfortunately, this is reality of the labour market, what other experts also prove. According to international standards photo should not be attached in order to avoid discrimination. However, in many countries these standards are not very widespread yet, so, probably, it can be better to add photo.
Sometimes, receiving resume without photo, recruiters ask to send it. Thus, they as well as candidates waste time, a candidate has to rush to choose picture, often choosing not the most appropriate one. It can be avoided if prepare picture in advance or even if take a picture purposely for this occasion.
Look through useful posts in this section:
Resume Editor: Reasonable Choice For Reasonable Money
Best CV Writing Service: All You Need Is Here
Resume Writing Help: Get Work Of Your Dream
In Search Of The Best Resumes Writing Service
Resumes Writing Companies: Good Resume Leads To Good Salary
According to experts, here is the list of professions that require photo obligatory: model business, office workers (managers), services sphere (salesmen, waiters, cleaners, maids), managing posts (manager, chief accountant), bright creative professions (actors, singers, others professions are here: http://resume-writer.net/blog/top-ten-perspective-creative-professions). For each of these professions appearance is still important. A little bit more about appearance read in dress code for women post.
Photo is considered as a supplement to candidate's resume and parallel as a proof of some personal qualities, competencies, which one mentions in resume (such as presentable outward look, communicability, openness, etc.). However, it would be a mistake to believe that recruiters do not know that appearance may be deceitful. Speaking about deception: common resume lies post helps not to make fatal mistakes.
Reason #3: candidate should have such look, what money he wants to be paid
So, how should resume photo look like? Federal resume writers our online agency will try to give enough precise answer: photo should look as much expensive as much money one wants to get. Candidate's image should correspond to positions, which this very candidate wants to occupy. There is difference between HR manager in a bank or IT company, between a journalist of a business channel and entertaining one, etc. It is necessary to feel this difference. Previously we have already discussed how picture in resume should look. However, recruiters claim that often job seekers send photos, which cause contrary effect. Remember, photos taken at home parties, on vacation, half-naked pictures will not tell anything positive to a recruiter about an applicant.
Major rules of successful self-visualization, according to specialists, remain always the same:
Photo first of all should be a good one: of good quality, clear, portrait, usually in full face (but not as formal as passport photo).
Placement of photo is allowed in any upper corner, its size is almost as passport photo. Do no make it half-page, do not use all possible frames, etc.
Face should be distinctly seen, full size with a confident look and modest smile (more about confidence is here: http://resume-writer.net/blog/stop-doubting-yourself-and-stand-out-in-the-labor-market). Do not close mouth with hands, do not lean on hands, it may be a sign of a low self-confidence of a candidate.
Clothing style should be official, calm, selected according to "journalist" principle: no open shoulders, bright colours, unbuttoned shirts (for men), decollete, many accessories and much make up (for women).
Photo background needs to be calm, neutral or contrast. It is categorically not allowed to attached vacation photos, with alcohol (only if one applies for barmen / sommelier position), with excess objects on the background, also group photos, looking at which recruiter wonders "Who is the candidate among them?".
A lot of candidates underestimate importance of a good photo. Really, try to make a right choice. No one has second chance to make first impression. Sometimes, there are photos that absolutely spoil resume and candidate's image.
We remind that picture should be taken in official style and suit image, status of a candidate, also, desired vacancy. Additionally we remind that one can find job writing cover letter, not only placing good photo in resume paper.
Before placing photo, we strongly recommend to consider everything mentioned above, all pros and cons, make sober decision. Whatever will be decided, remember that professional knowledge, skills, personal qualities of a candidate always have bigger value for any employer. If a candidate wants to introduce all this in best light, then assistance of best resumes writing site is obligatory to use. It is always up to an applicant, but being experienced experts, we can confidently claim that resume building and editing services bring good quick results. Additionally to any service, our clients get pleasant perks, such as bonuses, discounts, flexible payment system, etc. Naturally, think it twice before making decision. But in this case it seems that everything is obvious.
Check out other popular posts:
Fix My Resume: Guide For Ideal Image Creation
Resume Proofreading Service Engaging: Ultima Ratio
'Help Making A Resume': Your Appeal Will Be Heard
Online Resume Writing Service: Good Start!