Helpful Tips How To Write Cover Letter To Land A Job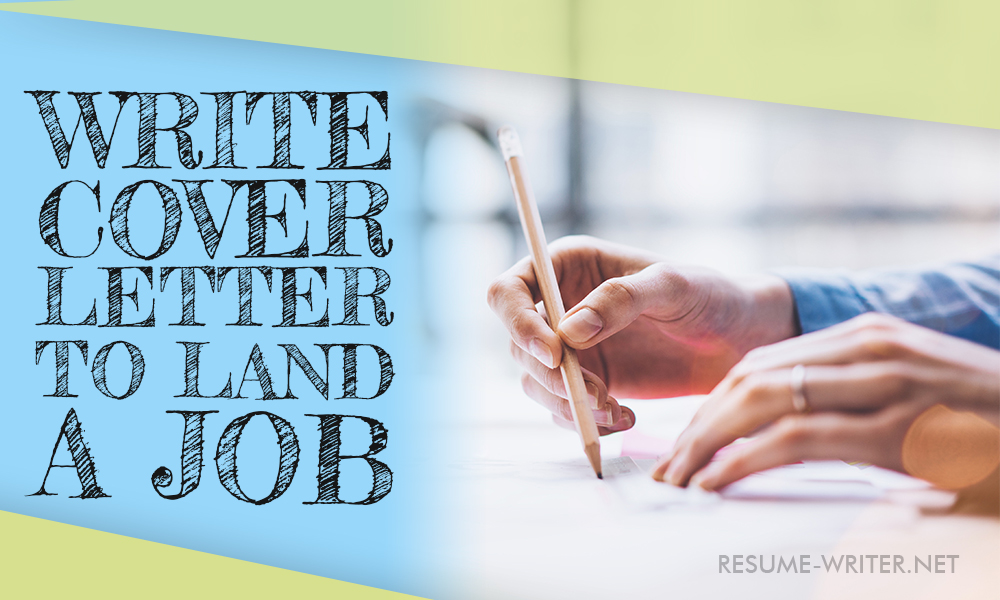 A necessity to add cover letter to a resume is a problematic question that disturbs every next job-seeker. How much time to spend on its polishing and bringing it to perfection? What are the main parameters, which identify this 'perfect' cover letter and who establish them? Do the recruiters pay attention to them and read each letter to the last line or they are just thrown into a bin without opening an envelope at all? The point is that it is nearly impossible to predict whether you get on a hiring manager, who approves cover letters' sending, or not. The general tendency shows that sometimes cover letters are read, while other times, a recruiter arrives at a decision just after resume reading.
Resume-writer.net suggests you to enclose a cover letter to your resume if you want to be protected on all fronts. If some misunderstandings are found in your resume, it is cover letter that is able to become a helping hand and save your candidature from rejecting.
8 Tips How to Craft Effective Cover Letter
While staring your cover letter composing, try not to forget that the aim of this procedure is to get an interview. Whether you will hit the mark or not depends on your cover letter's quality, so think twice before to start typing it. Here are several tips, which will help you in a winning cover letter crafting. By keeping to them you will get all the chances to start building your career right in the near future.
Powerful beginning. Following the crowd and starting your narration with a banal phrase, 'Let me introduce myself' is not the best idea that can arise in your head. A recruiter won't like it too. Creativity moves the world and it is able to drive you forward in your career. Don't be boring. Make the first sentence bright and catching. It may be a question such as, 'What benefits would your company get from competent and experienced specialist?', or make a shocking statement, which will come as a bombshell. 1-3 paragraphs will be right enough for a beginning.
Greeting. You may gain one more point in your favor if you take care of a recruiter's time and economize it by identifying the addressee, whom this cover letter is sent to. Specify the name of a hiring manager before to start crafting a cover letter and use it instead a generic phrase, 'To whom it may concern.' By doing like this you will show your interest in the job and your respect for a recruiter himself.
Great introduction. Choose several qualities of yours that characterize you as a perfect candidate for the post and describe them. Add some real examples from your past experience. Your cover letter should be focused on how your professionalism may help the hiring company in its developing. Make a connection between your skills and your applying them right at the desired post. This trick works perfectly.
Mutual benefit. Showing that your candidature is good for a company is good, though it is necessary to explain how the company is able to contribute to your professional growth. Tell what you want to get from working in this place.
Strong end. Your cover letter is not a novel. One page is the optimal size for it. Although you write it to describe your strong sides, leave your story unfinished to make a hiring manager get interested in its continuation. End with a call to action and ask to contact you to get more info about you during the interview. Specify your email address, phone number, and let a recruiter decide how to get in touch with you.
Gratitude for attention. The important sentence of your cover letter, which closes your narration, should express your thanks for attention that was paid to your candidature.
Stay rational. Is your cover letter ready? Don't hurry to send it. It's better to reread it for several times to have an opportunity to notice all the errors, which were committed automatically. Your task is not to let a reader of this letter form a negative opinion about you and reject both your resume and cover letter as defective.
P.S. Are you trying to apply for several jobs at once? Don't create a form and use it to send to each of them. As every advert is different, your appeal to a company should be creative and unique too. Insert the phrases that are mentioned in the advert into your letter. Such a technique will attract a hiring manager attention to you, though don't overdo. And the last important counsel for you: try not to use such phrases as, 'your company', 'your business', or 'your corporation.' It's more polite to use the name of the company, which you are going to be hired by.
Best Help in Job Applying                   
Cover letter is a perfect chance to give explanations to the phrases, which have been presented in your resume in brief. It's an opportunity to show your writing skills and good command of negotiating, explain the details, which were missed in resume, and demonstrate your passionate desire to get this job. Show that your candidature is the best one for the post and that the employer will get a lot of profit by taking you into his team.
Although a creative and dynamic cover letter applying is able to increase your chances, a poorly written one will kill your hopes at once. Using a ready-made cover letter's sample without even changing a company's name in the heading, or committing grammar mistakes in it will set your chances to zero.
Now you have all the tools to craft a productive cover letter. Aren't you a good writer? Don't push your luck and better start collaborating with Resume-writer.net! All the possible help in job applying may be rendered here at any time of day and night. When you are interviewed and given a desired job, get prepared to the last step with the help of our next articles. Subscribe for our blog and make your problems' number fewer!