Best CV Writing Service: All You Need Is Here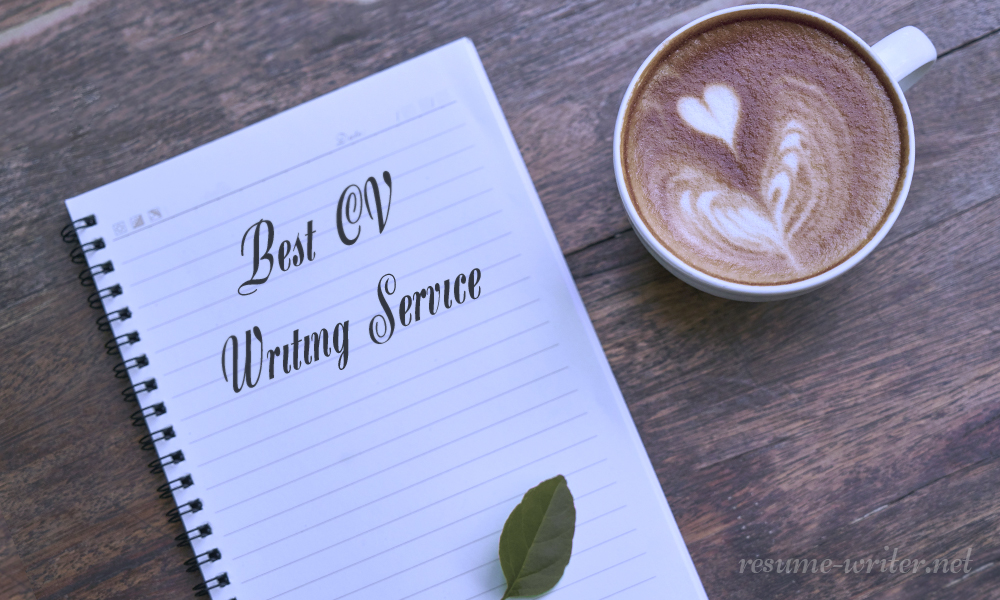 For already pretty big period of time we are engaged in professional career counseling. We build CV for different people, but see almost the same errors in each case. People write incorrectly, use complicated and sophisticated phrases from their work instructions, write about such things, which do not have any relation to this matter, they do not realize sometimes what job they want to find, etc. That is why in this post we are going to describe briefly main rules of CV building. Also, we will present some nuances, which not every person is aware of.
CV writing professional service: what for?
Some candidates do not want to create CV and send it to a vacancy, reasoning that open information about them appears on the Internet, consequently they start receiving spam messages. This is not correct statement and it shows that such a candidate does not possess fully skills of computer work and does not realize completely how sites on the Internet work. Naturally, such personal quality is a great minus for any profession.
Follow set rules
There is another group of candidates who for reasons of principle do not build CV, saying that they would like to come to a personal meeting and discuss everything face-to-face. For the same reasons of principle any recruiter or HR manager may simply deny an interview at once. Each company has its own corporate culture, it has its own inner requirements and standards of work, which have been creating during years. So, if one wants to become an employee of a company, then he / she will have to follow demands made.
People are not allowed to visit someone else's house and set their own rules there, are not they? If at a CV stage one is not ready to demonstrate flexibility in interaction with working staff (in this case with an HR manager), is not ready to accept current rules of game, then how can he / she think that a company will accept his / her conditions? A company may agree with a candidate's conditions only in a case, when this very candidate is a unique specialist (there are only several other experts like him). However, even in this case flexibility, ability to listen to others and mutual respect are obligatory elements of success.
No even the most brilliant talents can be grounding for silliness. That is why today certain things and subjects can not be even discussed. If a vacancy mentions that a candidate should send resume, then recruiters will look only at those candidates, who have fulfilled this requirement. This is first motivation test, let's say so.
Employers who do not require CV
It should be mentioned here that there are companies that do not ask to send them CV, but are ready to meet after a phone interview. However, be ready that at the interview they will tell absolutely other work conditions and requirements to future position.
With no CV present, today such positions are available and organizations ready to meet:
night clubs on vacancies: waiter, dancer, barman, administrator (sometimes);
companies, which are engaged in network marketing. In this case they will also probably offer to pay them certain amount of money for giving a job to a candidate (as they claim);
transport companies, where driver are required without official employment (taxi, for example);
home staff (chauffeurs, educators, etc.). However, even on suchlike positions they often ask to send CV along with recommendations providing.
Companies, which do not have clear work standards, correct approach to staff managing, usually demonstrate following consequences: non-compliance of promises, incorrect data in job description.
Result: if a person wants to find a really worth and well-paid job, it is necessary to build CV and follow demands, which companies present at a stage of future employees search. Best CV writing service can be extremely helpful in this matter.
Correct resume building: let's begin
Today it is not a problem at all to create good CV. There are so many special appropriate services, which offer tips on CV creation. However, not each of them is certified professional resume writer, meanwhile we are. So, looking for best services, high quality and cheap prices, our only company is just what one needs.
More helpful posts are here:
In Search Of The Best Resumes Writing Service
Fix My Resume: Guide For Ideal Image Creation
Custom Resume Service: Avoid Or Make Use Of?
Satisfaction Of Request: Help Building Resume!
Best Resume Writing Service: Free From Risk
In this article we have decided to discuss a pretty huge subject. Naturally, at the very beginning we have stumbled upon an obvious thing. In short, CV building is very simple: one needs to register on any employment site, after that to fill in all CV fields step by step. It would seem what can be easier? Problem is in nuances and details, of course. It is important what a person writes about himself and in what he does it. It almost does not have any importance with the help of which site on creates CV. It is also essential not to make mistakes.
Everyone needs CV. Why?
Main task of CV is to attract good invitations for interviews. Having read CV, no one invites to occupy work position at once. First an invitation for personal meeting goes, and only after that they decide whether to hire a candidate for a job or not. Our experts give advice on how to build really strong CV, not an ordinary one.
Elements
CV should maintain following information blocks:
Full name and contacts
Aim (desired position)
Professional skills
Work experience
Education
Additional information (not obligatory point)
It is preferable to set these elements in order we have presented them. Although, skills block can be shifted down and placed after education. A lot of employment sites do like this. However, we believe that this structure is a winning one, so, we would advise to use it when build CV. This very order tells employer: "I fit your vacancy". Of course, one needs to present personal information making it clear that he / she perfectly matches desired position. To achieve this, look at how employers describe requirements to candidates, use same words with formulations. By the way, CV may differ from country to country. Additional materials on this issue is here: http://resume-writer.net/blog/writing-resume-for-different-countries.
Rules of building
There are certain principles or rules of CV building, which should be mentioned. We will try to be brief and consistent. Rules:
Absence of grammar errors – there are so many different services and programs, which can check CV; errors correction is a must.
Reasonable CV size – two pages are perfect option (three is maximum). Nowadays people are overloaded with information, so take care about hr managers a little bit: write personal data in two pages (no more). Get acquainted with guidance straight from HR here: http://resume-writer.net/blog/perfect-resume-guidance-straight-from-hr.
People rarely manage to create one page CV (only in case when candidate does not have big work experience). It usually takes two pages. If it takes more, try to cut something, be briefer. Also, use different ways to add keywords to CV, they will increase its value. By the way, CV for different industry sectors differs as well. This is difficult creative work, but it is worth the result got.
Also, keep in mind that main information should be placed on first page, because this is major CV paper. Imagine that HR has printed your CV and lost its second page. Is its first page well-built? Does if present its creator, i.e. job seeker, as the one, whom an employer is looking for? Remember about importance of employer-employee relationship
Another way how to build CV quickly and easily is to order it on CV professional writing services. Our service is as much professional as one can only imagine. Make sure on your own. Searching for where to buy cheap CV, appeal to us as well. We know how and can help really.
CV finishing touch
Create a unique covering letter for each vacancy. Along with it, CV will look much stronger, thus, its owner will get more invitations for interview.
On our site job seekers can also find many helpful posts on how to prepare for the job interview, CV editing, creation, correction, etc. Read more posts in this section:
Adequate Help With Resume Writing Here
Professional Resume Writing Service: Be On Top!
Online Resume Help: Better To Be Safe Than Sorry
Professional Resume Creator: Shine Like A Star!