Perfect Resume Guidance Straight From HR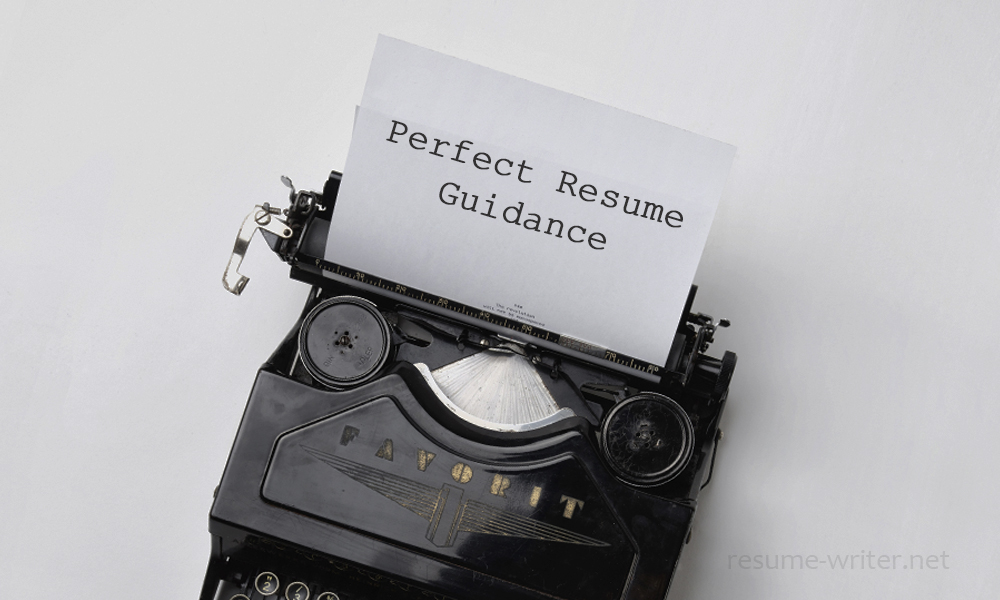 Who knows better than HR?
"If you're good at something – never do it for free". Nowadays this quote is quite actual. People, in general, getting more and more lazy so various things that in not far away past we used to make by ourselves now are produced by different companies, freelancers and so on. Such a tendency called division of labor and it's not so bad indeed. It's the leading cause of emergence of Mentorship, coaching, similar stuff which are very popular and high-paid. Resume creating and customizing is also led by this worldwide tendency too. It's not enough now to fill standard paper titled "resume". That's why it has become kind of job and there are a lot websites providing its customers with this unusual product. But here is the deal: how can person without experience in some scope to teach and train others? Maybe, it's possible and appropriate. Nevertheless, I'm pretty sure no one can give more useful tips for writing cover letter than professional HR. These employees face the problem of staffing matter in day to day activity. So, it's a smart move to ask them about what a good, professional resume paper and cover letter should content for sure and what is to eliminate from it forever and never remember. We've collected and assembled several experienced recruiter's thinking about what does the perfect resume have to content and what kind of information is irritating, boring, not related and simply unpleasant for reading.
Also in this section:
Fix My Resume: Guide For Ideal Image Creation
Custom Resume Service: Avoid Or Make Use Of?
Resume Proofreading Service Engaging: Ultima Ratio
Satisfaction Of Request: Help Building Resume!
Resume Editing Services: Great Piece Of Luck
Dismissals reasons
If you think that it is interesting and important for the employer you're quite right but it's not smart and much less necessary to admit it in CV, especially to tell about it long and in details. The point is that you'll need to right the whole novel to explain completely why you quit from every previous job and at the same time show yourself from the desired range. Otherwise, the lack of trust may arise and HR will just throw this document into a rubbish box and this vacancy will slip away for a long time. Anyway, it's cardinally necessary to be ready to answer this question confidently, without any hesitates and right for you first of all, because it's one of the most popular questions to ask during interview.
Marital status
The fact that you're already married may finally play into your hand but here is the same feature with paragraph above: don't make the recruiter get tired from unwanted details as date of wedding, kids quantity and so on. Sometimes it really matters but in this case HR will ask about it by all means, they're not shy guys at all.
Brief biography
Starting from this point few our readers may think that we exaggerate several applicants' incompetence but just believe that many CVs fulfilled with above mentioned mistakes are sent to various employers every day, they must be think that these "awesome" stories are able to make their resumes bright and outstanding. They're so wrong. Definitely, biography and career are connected with each other. For example, you'd like to apply for sport journalist position: certainly, it's completely to the point to admit in the resume your sport achievements but commonly biography has no relation to the career.
Not related character traits
Perhaps, you're lucky and CV will be considered by "patient, calm and kind person" as you have described yourself in the resume (http://resume-writer.net/blog/stop-procrastinating-your-work-or-start-making-use-of-it). Anyway, lots of people trying to tell more about themselves, guided, probably, by quote like "You can't be PR too much". Trust me: you'll barely impress someone with these features because what is the use of them? It's not good to overdo with cliché like high stress resistance, multitasking, responsibility but needful portion of them is much better than high-literally description of your delicate soul.
Hobby 
Ordinarily, this is the most underestimated by applicants part of the CV. You should be careful choosing hobbies to add here according to the job. It could serve you good but if only it has straight relation to the vacancy. For example photography is perfect hobby for a journalist, volunteering acting as an organizer suits manager. It's recommended to forget and don't admit not related hobby. But there are several features about it too. Likely, the employer will be pleased to know that you're passionate about alpine skiing and do it every winter or your football team participate in amateur league every summer. The first one is beautiful, chic and expensive hobby so it shows that you are well-fixed person but hate routine. The second one can tell that you're good team player and are not afraid of hard face to face struggle.
Work experience which has no relation to the job
If you're adult professional there is no need to list all places you've ever worked since you had been eighteen. It is recommended to write about three last years of employment at lengths and last ten years in short. It gives fluent image of skills you've got during the lifetime and activity fields you were in (http://resume-writer.net/blog/eight-unusual-ways-of-getting-a-job). On the other hand it doesn't take much time to read and consequently increases chance of looking through your resume up to the end. In case, you're young employee with lack of experience you should admit all your previous jobs because you never know what kind of them could be approved because of various reasons.
Pernicious habits
Such a detail may be appraised differently depending upon industry sector and recruiter's personality. Having completely no bad habits can even prick up other people sometimes, that's a bad characteristic of our society but here we are. But if you no smoking, admit it, this feature causes respect in nine of ten cases.
Illation
Ideally, resume occupies from one to two sheets, no less and no more. If you face the problem with assembling all that traits, jobs, skills that you'd like to show here on two sheets of paper use helpful resume writing service. There is no trouble with finding it, just follow this link and get the best online resume help.
Popular Posts
Cover Letter Writing Service: Double Hit
Online Resume Writing Service: Good Start!
Professional Resume Creator: Shine Like A Star!
Professional Resume Writing Service: Be On Top!