Job Interview: Dress Code For Women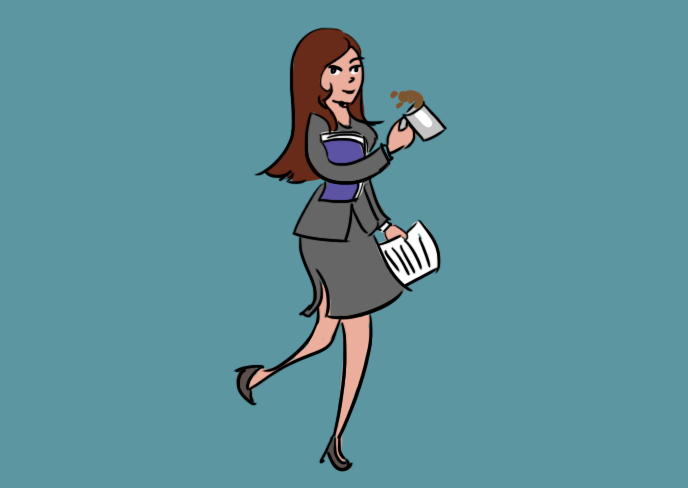 No matter what other people think about the importance of the clothes and other accessories, it has already been proved that the first impression, which you make on your partner, depends mostly on your appearance. Are you still sure that your unwashed and shaggy hair, mud on your shoes, and holes on your stockings may not push your potential boss away from you and he will turn a blind eye on your negligence? Nothing of the sort! Even if you are a super qualified specialist in your field and the hiring company may get a lot of bonus points from collaborating with such a pro as you, the shabby style may ruin your career right from the very beginning.  
Not all the job-seekers keep in mind that dressing is the essential part of the job interview they are invited for. Despite the job you want to land, your look should be perfect; your suit should be irreproachable, and your shoes should be mirror-like polished. Somebody may say that it's silly to pay so much attention to appearance just before such an important day, when your fate hangs in the balance. Is it really better to think over the questions you may be asked and clutter your mind with the other worries? Or maybe it's much more useful to do your best to get a hiring team on the right side of yours, isn't it? Listen to nobody, please! Your tiredness, well-weighed attire, and even your faultlessly lacquered nails may take you to the heights of triumph or spoil your plans.
Resume-writer.net, which is the leader in job supplying, takes care of its clients and wants the career of each job-seeker to go upwards. With the valuable counsels from the best experts in resume writing you will be informed how to dress yourself properly to make a great impression on a recruiter and make your job interview end successfully. Dear ladies! The next life hacks will help you in the desired job getting.
Just Combine Clothes Like This
Are you standing in front of the wardrobe and can't make up your mind which thing to put on yourself to look solid but not too pompous? Can't you decide how to mask your defects and pin up your hair? We present you several most effective outfits, which will help you at the first stage of crashing career building.
Sweater and black pants. This combination is never losing. Even if you start thinking that such a costume will make you look like a pretty bore, we are ready to give you powerful arguments in support of this attire. A pair of black pants is really a piece of clothes, on which you shouldn't spare any money. It is a perfect base, which may be diversified by a good deal of details and may refashion your look. Put on your pants and pair it with a shirt and a jacket. Thus, you will have a formal and solid look. Are you planning an ordinary meeting with the clients? Change a shirt for a sweater and look casual. Your creativity will help you to make black pants not so dull.
Button-down shirt. Haven't you any shirt in your wardrobe yet? Take to your heels and launch a shopping tour. This item will become irreplaceable in your everyday life. If you have enough money to buy several button-down blazers right now, do this and choose different colors and fabrics. A chiffon one will give you a more elegant look, while a silk blazer will make people amaze with your perfect taste. If you put on a shirt that is of pastel color, you will look like a real professional, who is sure in his competence and success. Why not to try to pair it with your black pants? Great combination!
Blue jacket, white shirt, and sandy skirt. If your interview day is coming but you still have no idea how to appear in front of a hiring team to make them evaluate your chic taste, the next simple but impressive costume will be quite the thing you need. It is necessary to say that a dark blue jacket is the second important thing after black pants, without which your business-like wardrobe will be incomplete and poor. Pair it with dresses, trousers, and even jeans and look classy. If you put on a white blazer under blue jacket, fortune will undoubtedly favor you.  
Button-down shirt with sweater. Shirt and V-neck sweater is really a great combination, which has no analogues at all. You may wear it with anything! Dress it with skirt, black pants, or put on your favorite dark navy jeans. Such a costume will definitely help you to form a good opinion of you. There is just one rule to keep to: be careful while mixing the colors. There is a chance to look too extravagantly.
Dress. Oh little black dress! It is a classic of the genre. Your business wardrobe can't be called full without this item. Black dress always looks great despite the age, color of skin, and weight category of its possessor. Elegant shoes of any color, delicate tights, and jacket will create an ideal image of yours. Have no doubts that your candidacy will be approved.
Navy blue skirt. Are you tired of black skirts, wick look too boring? Nobody forces you to have this thing in your wardrobe. By replacing it with a blue one, you will always look stylishly and professionally. What to fit it together with? White blazer and light-colored jacket with be a good company for it.
Too much perfume, too bright make-up, too provocative manicure, and excessive quantity of accessories won't contribute to your victory in this strained and fierce fight for a job. You should apply a lot of efforts to show not only your great intelligence but your taste, good breeding, and perfect manners of a true lady. Is your task clear enough to start accomplishing it? At least, if it is late to develop your skills and acquire new ones, it's never late to change the situation for the better by selecting a good interview costume. Resume-writer.net wishes you to demonstrate all the professional features that an ideal candidate should have. Be lucky!