Need Resume Editing Service? Here You Go!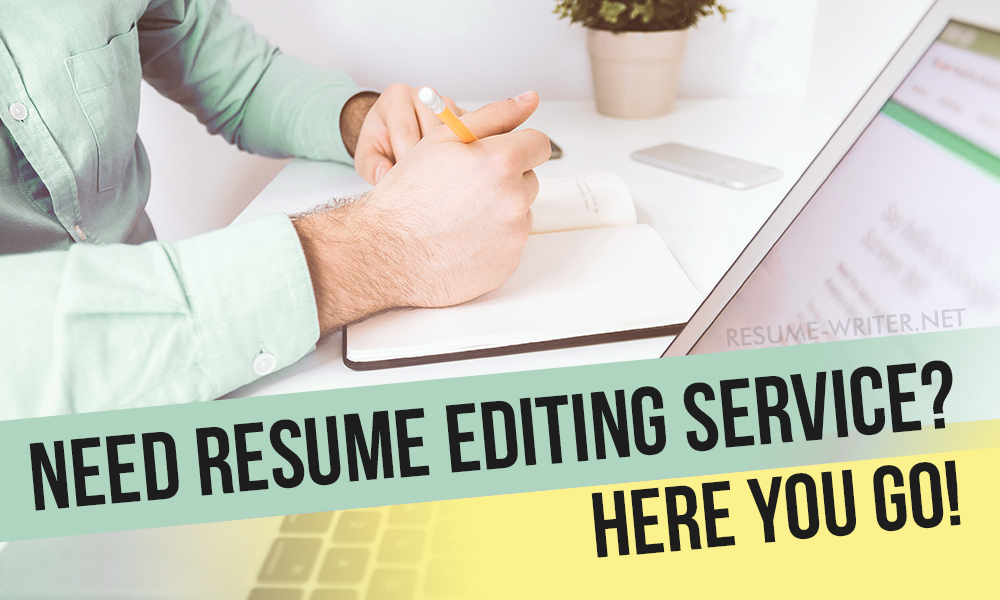 Professional resumes editing: nothing superfluous, just quality
Sensation! Listen here: professional resume writers cost can be cheap and it is cheap on our site! Great specialists in resume making, job search and recruitment field recommend to order services on our site, because they know it well: we provide professional resume assistance of perfect quality. Any resume related activity is available and affordable with us. Whatever job seeker may need, resume editing or correction, formatting or rewriting, it all can be found here. We care a lot of our customers, this is the reason why we share our experience by creating and publishing useful posts in our blog. Now specialists in recruitment suggest our readers to look through several situations of problem interviews and how they can be overcome.
Horror stories at night: what to do if interview turns into a real nightmare
At a black-black company in a dark-dark office a very fearsome recruiter harshly interviews candidates for a very terrifying post… Was it scary? Hardly, but it becomes scary when such a horror story turns into reality. We suggest to discuss really terrifying interview scenarios, so that candidates never get into similar situations.
If a person has ever been looking for a job, then he (she) has probably visited at least several interviews. Some of them left pleasant memories, others are better to be forgotten like a bad dream. Today we are going to consider examples of bad, unsuccessful interviews with a recruiter, additionally we will give several tips on how to escape from them.
Nightmare #1. Banal deception
"Hello. I am representative of a company "Miracle", my name is Susan and we are very interested in your resume. We are ready to offer you suitable post. Does it interest you? Come today to our office, we will be waiting! Do not forget to take cash, all details are during interview". Convince it, has it ever happened? Such phone calls from allegedly recruiters always cause suspicions. However, faith in people makes us looking for this company, hoping that they are not trying to deceive us. If a candidate agrees to visit such interview, it is necessary to be prepared for surprises (appropriate dressing for interviews is also essential, keep it in mind).
Firs of all, there probably will be several dozens of such candidates. All of them will be offered to fill in a template questionnaire when they enter.
Second of all, candidate will be told that this horrible office with damaged wallpapers is temporary, their new and modern office is just being repaired at the moment.
Thirdly, a candidate will be also told that he (she) perfectly suits position of a chief deputy of a general manager of chief affairs. However, first it is required to make a donation for career beginning. It is going to be kind of contribution to the business development, which in a few days will be paid off greatly.
In forth, a candidate will not get salary now, but in a month, however naturally, he (she) will start earning money already now, etc. This list can be endless.
What to do?
We advise to refuse such a proposal at the "recruiter's" call stage. If a candidate has already accepted this offer, being in despair looking for work or having trusted scammers, he (she) still has a chance to leave during first minutes of interview. Believe us, nothing good expects at such a company. There is only disappointment, debts and sadness.
Nightmare #2. Not what was expected
Another reason for a horrible interview can become inaccurate information in a vacancy description. For example, an employer promised 1000 dollars salary, office in the city centre and friendly team (http://resume-writer.net/blog/how-to-manage-information-on-a-team). In fact, there is three kilometers from the centre, 1000 dollars salary is wages, which an employee will get only in three months, on probation there is only 500 dollars. Also, they offer not a post of chief accountant (as it is mention in vacancy), but accountant's assistant with perspective of growth.
What to do?
If such conditions do not suit candidate, but work is needed, there are variants possible: a candidate may try to agree on shortening the probation duration; specify when exactly this post can be changed on higher position; also, candidate's own conditions can be offered. If candidate has time, it would be better not to waste it and look for something that will be suitable by all points.
Nightmare #3. Complete misunderstanding
A real nightmare for good specialists is an interview with a not competent enough recruiter. This is sad, but it should be admitted that job seekers not always deal with experienced HR managers. Wasting time on template questioning, such recruiters do not pay attention to major things, such as candidate's qualification, experience and skills. For example, a candidate wants to get a programmer position, but first of all recruiter makes a question on favourite movie. Or a job seeker applies for a lawyer post, and HR asks to tell about a niece of our wife, etc. Such an HR is better to read questions to ask during interview to be more competent.
What to do?
Try to direct conversation topic to more important aspects of professional activity, suggest to discuss additional nuances in the second part of interview. Another option is to ask to talk directly to head of department, in which a candidate wants to work, or to a company manager.
Experts of our site wish everyone not to get in any of above mentioned situation and escape from such interview. However, if it happens, we have already presented useful advice on how to act. Anyway, post on key to stress interviews will be also pretty helpful.
More useful posts in this section:
I Make My CV Perfect On Resume-Writer.net
Resume Editor: Reasonable Choice For Reasonable Money
Online Resume Writing Service: Good Start!
Cheap Resumes Buying: Lucky Lottery
Satisfaction Of Request: Help Building Resume!
Signs of a deception vacancy
How to realize from vacancy description that employer tries to hide something? Labor market is very dynamic (http://resume-writer.net/blog/stop-doubting-yourself-and-stand-out-in-the-labor-market). One can meet pretty doubtful offers among attractive vacancies. By ignorance and faith in the best a candidate can meet with not very honest employer. Our professional support team knows how to distinguish deceivers. As it is clear, we have gained much experience and want to share it with our customers. Wherever candidates look for work, we want to pay their attention to these signs, which prove that vacancy and employer are not wroth being trusted.
1. A bid company hides its name
Vacancy description has phrases "big international company" or "company cooperates with big international companies", but what company it is a candidate cannot figure out. This is the first sign that a company name can scare job seekers away.
2. Company field of activity is not clear
When field of activity does not seem clear, without mentioning of exact sphere of activity, for example, "young dynamically developing company", then such formulation is alarming. If additionally vacancy description is extremely brief, then one needs to be very careful.
3. Company hides its contacts
Company does not give any data, which can help to find something about this companion the internet or to ask someone. There is no website, nor address. If employer continues to hide this data even when a candidate asks for it, it means that company does not have website / office, or there is a secret.
4. Candidates need to pay for employment or interview
Theoretically only recruitment agencies can take money for employment. In other cases we do not advise to give money to employer. By the way, such condition can be met in vacancies for work abroad. Candidates should not let such vacancies deceive them.
5. Ask to call back to paid numbers
Sometimes deceivers ask to call them back to paid telephone numbers. Job seekers should never do this. There are many lists of such numbers on the internet, so it will not be a problem to find them.
6. Not clear duties and skills
Warning can be:
Only unclear requirements for vacancy without specificity: activity, sense of humor, ability to keep conversation, desire for work.
Only unclear description of duties: execution of orders, work in office, work with documents, people; flexible schedule, wages higher than average, bonus is traveling abroad.
7. Announcement in unexpected places
If a job announcement is found on fences, stops, there hardly can be serious employer.
We do everything possible to make our customers fell safe looking for work. We wish job seekers not to deal with problem employers, find favourite work and just enjoy their life.
Other popular posts:
Buy Cheap CV Online And Get Work You Dream About
Best Resume Writers Create Superior Resume
Resume Writing Website Makes Resume Selling
Professional Writer Resume: Life-Changing Service