What To Wear To An Interview: Put The Accents Correctly
Just a couple of days ago your head was overfilled with pessimistic thoughts and it seemed that you would never find a job to your taste at all. You were getting sadder and sadder with each new refusal, which all the employers gave you for inexplicable reasons. Was anything wrong with your resume? Did recruiters find any resume lies in your doc made by everyone in fact? A sudden call broke the silence! 'Bzzz!' Your phone's vibration gave you an immediate hope for soon changes. Hurrah! You are finally invited for the interview! You did this!
Besides the great happiness, which such an invitation may give to a desperate job-hunter, there is an array of the other problems that arise in front of a poor fellow: long preparation for job interview may palsy his heart and make him commit the fatal mistakes during the close contact with a hiring manager.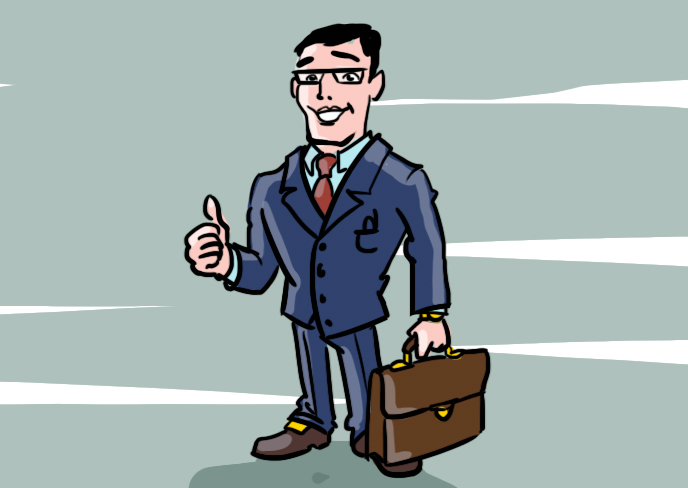 The thoughts start floating in your mind with an incredible speed: What questions will I be asked? How to prepare the answers in advance and not to forget them while feeling too excited? Should I take some antianxiety drugs or there is no need to give in to panic? Hey hey hey! Stop jiggering! How to answer interview questions is not the only concern, which may disturb a candidate before the interview day. The way you look will be the first aspect, to which each member of a hiring team will pay attention. If you put on any wrong clothes, there may be a risk that your interview will be finished straight after its beginning. In other words, you will crash.
No matter whether we like this or not, it is not our cute mind or a store of knowledge but our appearance that makes people feel any propensity to us. In the modern conditions of business development, our clothes matter really a lot. It sounds unfair towards those, whose quintessence of good taste is still at primitive level, doesn't it? Our professional resume writer is ready to share some secrets with you, which will help you to add a bit of charm to your personality in a matter of minutes. Start getting acquainted with the tips right now and you will definitely succeed in your next job interview. At least, we are going to do our best to contribute to this. Now it's your turn: read and absorb the info.
Have Your Finger On The Pulse
The main rule you need to memorize is that your costume should depend on the sphere of your future activity. Are you applying for a financial, managing or juridical job? Stay conservative and classy. Traditional costume, shirt of restrained color, polished dark shoes will be good for both men and women.
You have already chosen business, engineering, educational or sailing sphere for yourself, haven't you? Casual style with the elements of business clothes will suit you perfectly. Fair colored shirt with a sweater of any bright color, pants or shirt combined with elegant but casual shoes will present you as a good professional with good taste.
Are you a driver, a plumber, or a landscape designer? Are you a blog writer who creates awesome posts or top reviews, something like Best Budget Graphic Design Laptops? Staying casual in such a case will be the best choice you may make. Wearing a business costume in this situation will look silly. Put on a pair of dark jeans, T-shirt with a collar, and don't forget to take care of your clothes' cleanness and freshness.
Fashion industry, web designing or any creative profession means you to look stylishly and maybe even a bit extravagantly. By following this simple guide, you may make yourself delightful to every member of a hiring team and increase your chances for victory. The territory for showing your creativity is really large. Just try not to overdo.
Nobody But You Is Perfect
Even those, whose taste is quiet good and for whom it is of no difficulty to choose a relevant costume, may be affected by excitement and commit the mistakes that are absolutely strange for them unthinkingly.
Tailor your size. Too baggy and too tight clothes will be no compliment to you. If you don't want to have a look of a teen, who put on his daddy's costume, choose your own size.
Stay conservative. Just try to have a business-like look no matter whether you want to wear a casual outfit or a classy costume. Nobody should think that you are a passer-by, who entered the office mistakenly, or that you are a pizza man.
Stay focused on your inner resources. Don't forget that your main task is not to impress a recruiter with your acid-lemon trousers and bright purple jacket. Your job interview is not the fashion podium anyhow. Your appearance shouldn't kill your personality.
No logos on your clothes! Have you already prepared a T-shirt with 'Versace' or 'Dolce&Gabbana' logo? Put it aside till the Friday's disco. Avoid any loud messages!
As little brilliance as possible. Even if you are a great lover of jewelry, it's better to leave your treasures at home. A too big number of rings, chains and too massive earrings will draw attention away from you. Besides, the clanging of your accessories will annoy a recruiter. It stands to reason!
Look neatly. A ring in your nose and your pierced eyebrow will make a detonating mixture together with your bright blue nails and black lips. You should know your audience and decide whether such a look will be accepted as a norm. Of course, you are a free person and nobody can abridge your rights. Just beware of being rejected once again.
For The Finale
One more advice from the magnificent specialists, who know everything about good job applying, is to get acquainted with a company's culture before to make any attempt to mix in with the other workers of it. Your task is to match up as best as possible and show that your candidacy is really ideal. How to do this successfully? Imagine that you have already had this post and dress yourself as you usually do every morning. Have no doubts, you will succeed!