Ugly Frogs Theory Or How To Cope With Tasks At Work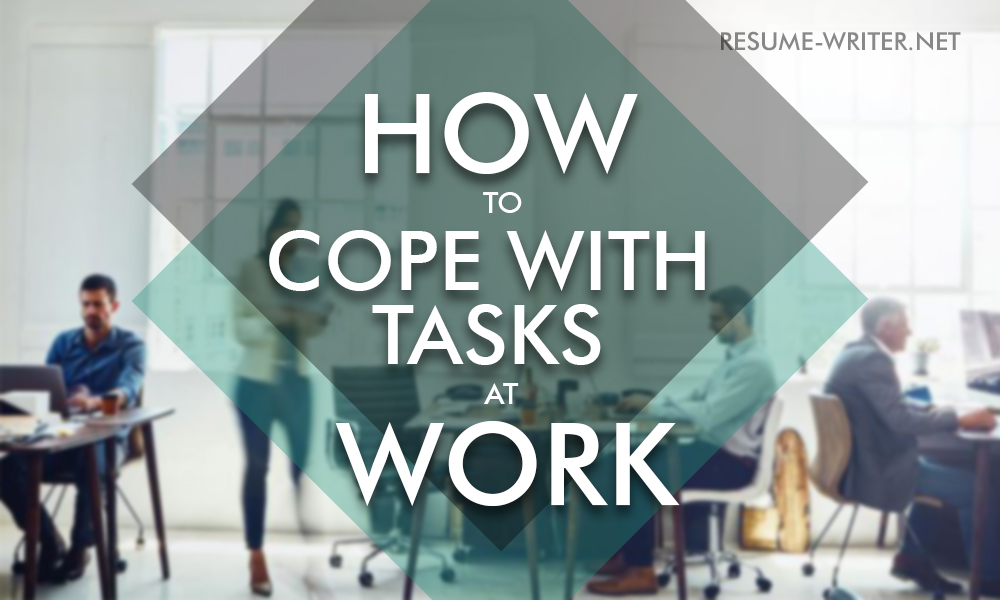 Often implementation of work duties does not bring us much pleasure, especially when these tasks are big, serious, require numerous hours, restless days and sleepless nights. Local resume writers, basing on materials presented by time management experts, have made a research, so now we are ready to present useful information on how to deal with tasks effectively.
Prioritize correctly: cope with tasks at work effectively
"Prioritize!" – any list on work efficiency increase begins with this word. However, how to put accents correctly, especially if a task list constantly becomes bigger?
We present three most popular methodologies on tasks prioritization, which can help anyone to focus, thus, increase efficiency greatly. Do not forget to increase efficiency of resume being in a search of work. Professional services of our online agency can bring much use in this matter.
The Eisenhower Matrix
Classic of time management is considered to be so-called "Eisenhower Matrix". It is believed that President of the United States Dwight Eisenhower was a great follower of such a technique of tasks prioritization. Stephen Covey, specialist on leadership issues, in his books "Main attention to main things" and "7 Habits of Highly Effective People" has made this technique popular.
Matrix itself looks like a table that consists of four squares. Horizontally and vertically one writes names of these squares, which later he will fill in with his tasks. Horizontally squares will be called "immediate" and "not immediate", vertically their names are "significant" and "not significant". In such a way, each square gets a name: "immediate – significant", "not immediate – significant", "immediate – not significant", finally "not immediate – not significant". By the way, this method can be applied to even a very boring job. List of dull jobs of all time is published in our blog.
Read related posts here:
Allocate Work Time Wisely Or Biggest Time Management Errors
"I Will Do It Tomorrow" Syndrome: Start Acting Right Now
Gradually and regularly coping with significant tasks, they will never be transferred to immediate category, consequently there will always be enough time to implement them.
After that it is required to classify each task by categories. Getting started most people first of all try to cope with their task list in "significant and immediate" square. After that they usually continue with "not significant – immediate" tasks. Right here, according to authors of this conception, big mistake is hidden.
Stephen Covey believes that right after "immediate – significant" tasks it is better to devote most of one's time to square two entitled "significant – not immediate" tasks. Thus, as it has been already mentioned, gradual regular implementation of these tasks will not allow them to move to "immediate" category, so a person will have pretty much time to deal with them. As a result, most of time will be devoted to significant tasks, instead of trying to chase not significant businesses. Also, according to Covey, square one should be "reserved" for really urgent businesses.
Get more related information in this section:
In Search Of The Best Resumes Writing Service
Custom Resume Service: Avoid Or Make Use Of?
Satisfaction Of Request: Help Building Resume!
Rate My Resume: How To Avoid Deception
Sensation: Resume Services Show New Life Track
Prioritization by David Allen
Another guru of time management David Allen believes that prioritization of tasks without taking into consideration current situation is impossible. According to him, it all depends on a couple of question, giving answers to which allows to put accents of a day correctly.
Starting point is a context. Be oriented on what surrounding you are in and what task is more relevant. Naturally, when one sits in a noisy café, it can hardly be convenient to start working on a year report or any other type of big serious matter.
Further it goes to time. Evaluate how much time different kinds of tasks take. Think of whether there is at least ten minutes before going to a meeting or there are another three hours before the next conference.
Next element is energy. Always pay attention to how much strength is left at this very moment. Do not forget that thirty minutes in the first half of a day comparing with thirty minutes in the evening, when people are extremely tired, can be absolutely different periods of time.
Last point here is feedback. In this point Allen advises to get oriented on one's strategic plans and aims, consequently choose tasks that are closer to them than others. Speaking about plans, check out "Make Your Working Day Plan Successful" post: http://resume-writer.net/blog/make-your-working-day-plan-successful.
Expert emphasizes that these four criteria need to be used as in strategic plans creation, so in creating daily task list.
Brian Tracy method
A great author, writer, specialist, who gives much useful advice along with public lectures about time management Brian Tracy has developed his own method of prioritization based on a famous saying: "If very first action of a day is eating a live frog, then day will be spent amazingly, because nothing more terrible during this day can not happen". Interested in procrastination fighting? Then follow this link: http://resume-writer.net/blog/stop-procrastinating-your-work-or-start-making-use-of-it. According to him, "ugly frogs" are the least pleasant and the most difficult tasks. They are what people try to avoid or postpone, due to them people can not cope with all tasks. Brian Tracy thinks that doing these tasks first makes the rest of a day great. It all will go like clockwork
The author of this method advises to make a task list first, only after that there should be made marks next to each task "A, B, C, D, E".
A – this is "ugly frogs" group. It includes such tasks, which are obligatory, not fulfillment of which may cause negative consequences to one's career. For example, it can be a meeting with an important client or presentation / preparation of a year report.
B – these are less significant tasks, which are needed to be implemented. However, their non-fulfillment will not bring any serious consequences. Here can be included e-mail check or not very urgent phone calls. According to Tracy, major rule is to never get started B tasks until A list is not finished yet.
C – this is a group of tasks, which one wants but does not have to do and which do not have any impact on career. For example, lunch with co-workers or phone calls to old fellows belong here.
D – this is a mark for tasks, which can be transferred (i.e. delegated tasks) to someone else. According to principles of this method, it is necessary to try to give maximally delegated missions, so that one has more spare time to deal with tasks of A category.
E – last group of missions, which basically do not have any relation to work. As a rule, it includes tasks and businesses, which one does out of habit, which do not have much significance that is why they can be crossed out.
Except expected efficiency increase, another plus of this method is that such a step-by-step transition from necessary to desired businesses will bring more psychological satisfaction and emotional useful effect during daytime. Not only this method has positive sides. Want to learn more? Then contact support team of our site that will provide any additional information required.
Additional popular posts are here:
Navigating Through Resume Writing Companies: Short Way
Best Resume Writing Service: Free From Risk
Professional Resume Writing Service: Be On Top!
Professional Resume Creator: Shine Like A Star!