CV Writing Services: Employers Cannot Resist It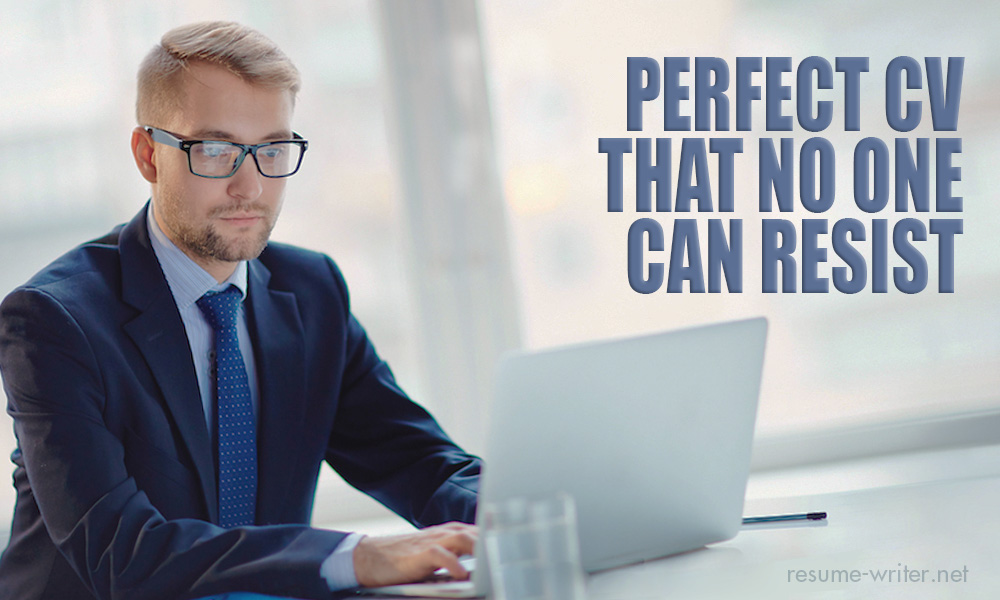 The best CV service helps get employed without effort
Are you ready to get the best offer in your life? Are you ready to make the dreams about your perfect job come true? Yes? Welcome to Resume-Writer professional agency online. Here you will find the widest range of CV, resume & cover letter creation and correction services. Our professional writers are PhD degree holders. They are qualified and experienced specialists who will create the perfect CV for you. CV paper provided by our agency guarantees to bring you the job of your dream! If you look for a job yourself, professional tips presented in this post will come in handy.
How to get employed without professional help?
Employment issues always interest us. Even when we already have a job, which is good and interesting, we still think from time to time: "What if I look for a better workplace with a higher salary, better team, with more opportunities for the career growth?". If you decide to find a job yourself, it is necessary to know some secrets and approach the process seriously. The experts of our website will try to do their best to make the process as much effective as possible.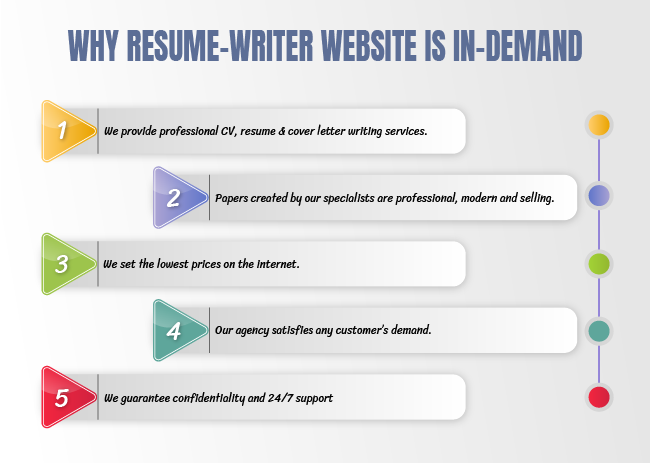 Self-recruitment (or the tactics of finding a job yourself) consists of 5 essential elements, or it would be better to say not the elements but the ways of search, having applied which, it becomes possible to get the job of your dream. First, let's list these ways, and then, discuss each one separately. So here they are:
Specialized websites on job search.
Professional social networks.
"Going directly to the company".
Recruitment agencies.
"Trackers".
Professional CV writing company in the UK
1) First of all, you can choose the way of least resistance and turn to the job search sites to find a job. This is one of the most effective methods nowadays. You will see that there are hundreds of such websites on the internet. It is very easy to navigate in the sob search site because they usually provide intuitive tips that will direct to the further action. It is just necessary to select the position that interests you, set the required parameters, and click the "search" button.
When placing CV on such websites, you usually fill in a form, which can provide several ways to help your CV stand out among hundreds of other similar CVs.
It is better to write your name using capital letters.
If at the moment you are working for the company with a name-brand, it is better to mention the address of the company corporate website.
CV forms offer to fill in the blocks, in which it is necessary to mention your professional skills and accomplishments. It is recommended to describe your duties at the previous workplaces and the results you have achieved in different paragraphs. Thus, it will be easier and handier for an employer to perceive information.
In the "personal qualities" block, you should not just enumerate the adjectives. It would be much more informative if you present your personal qualities in the form of short sentences. Begin every sentence with a new line. Read more about this issue here: http://resume-writer.net/blog/significance-of-personal-qualities-in-workplace.
Describing your professional advantages, it is recommended to use a simple and easy-to-remember system of corporate competences. Figuratively, this system can be represented as a "manikin": the competences correspond to the body parts. Its components are as following:

System thinking is the head;
Good learning abilities, adaptability, flexibility are the eyes, mouth, and nose.
Cross-functional interaction, ability to work in a team, focus on results are the body.
Ability to achieve the result is the raised hands.
Aspiration for self-growth is the legs.
Corporate leadership is the cocked hat.

If you decide to place a photo, choose the one that presents a live friendly facial expression. There should be no unnecessary elements, and it would be better to take photo in a studio, appealing to the professionals.
Add to CV information about people who can provide you with recommendations. Otherwise, recruiters can do it themselves, and there is no guarantee that all the recommendations will be positive.
Placing CV on the specialized sites has many advantages. First of all, it will not cost you a penny, besides, it is quickly and effectively. It is also recommended to use several websites at once. It will increase your chances to be noticed.
The best CV writing service in the UK at an affordable price
2) The second way is the search of vacancies via professional social networks. Many of them provide the option to contact other people based on professional interests. The most famous example is LinkedIn. The users' profiles are detailed CVs, in fact. Anyway, no one has canceled traditional CV yet, and it is better to ask a specialist to create it. We offer you to order CV preparation service from resume-writer.net at a very cheap price.
Such means of internet communication become more and more popular. According to the eMarketer statistics, in the USA, from 61% to 77% of citizens depending on age believe that social networks play significant role in employment and career. Young specialists use them to find the most prestigious and well-paid workplace, meanwhile ordinary job search websites can bring them only regular positions, as they think.
3) The third way to look for the desired job is "going directly to the company". Let's suppose that you are holding the list of the companies where you want to work. How to talk to the prospective employers? It is not that hard as it seems first. There is a simple and working method: a call to the company to learn its HR's name and email-box address. You can get this data just having called to the company and asked. For example, you can say that you need to send an invitation to the HR by email.
The effectiveness of this method is 50-60% of positive responses. If the first time you do not manage to get the necessary contacts, do not get upset and try to find other phone numbers of the company. Maybe another worker will be more talkative. If this trick does not work as well, and the rules of the company inner privacy are very strict, you can use the analytical materials that are more than enough on the web.
4) The fourth way is to turn to the recruitment agencies. These organizations increase the effectiveness of work search by 30-40%. To use the services of a recruitment agency is a wise decision of a professional who keeps up with the times.
The recipe for success of this method is to establish a trusting relationship with a consultant. It is necessary to determine clearly your requirements and wishes about the future job and company where you would want to work. Well-coordinated and harmonious interaction is vital. Inform your recruiter about the search process, tell him (or her) about the alternative offers of work. If a recruiter asks you about all this, he (she) does not just wonder. Owing the most detailed information, a recruiter can additionally discuss your candidacy with an employer and think what competitive offer they can make to you, in case they are interested in you as a worker.
5) Finally, the fifth channel of getting information about the vacancies can be so-called "trackers". This notion means your friends, former colleagues, and even former employers. Make up the list of possible "useful" people you know and work with it. The most important when using this method is to formulate your offer or question correctly. In no case ask about work directly, bear in mind a psychological factor. It is necessary to present yourself in such a way that will make others want to invite you to the vacant position, and that will make you be the desired worker in the company. We believe that our tips on how to make contact with co-workers are very appropriate right now: http://resume-writer.net/blog/how-to-make-contact-with-colleagues.
All the presented ways have their pros and cons. The choice of the ways depends on your specialty, free time, possibility to spend extra money on search, sociability, and many other external factors. Select the option that fits you the most and that is easier to implement. Otherwise, all your efforts will be made in vain. Good luck!
The best CV writing companies in the UK guarantee the highest quality
The tricks and subtleties of successful job search are no longer secret to you. Go ahead! But first, make sure that you have a really professional and selling CV. A competently created CV paper is your guarantee of successful employment. Let our specialists do it for you.  Our expert team creates the best CVs on the internet. Resume-Writer is among the leading companies in this field. If you want to have the best, work with the best. In this case, this is our online agency. There is more, our customers get a discount up to 20% and numerous freebies. We will help you become a happy worker in the company of your dream.
Do not miss the most popular posts on our blog:
Things to Avoid for Climbing Up the Career Ladder