New Ways How To Find New Job Via Social Sites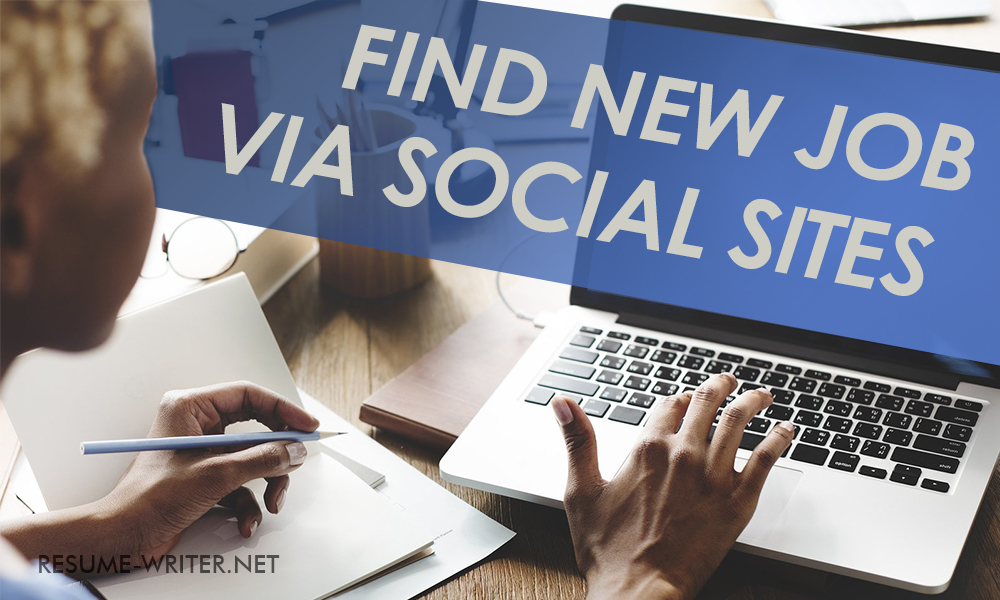 Is utilizing the social nets a time-killing occupation as it is considered now or online engagement may bring you any real benefits? Good news! Advancing your career ladder and changing the jobs have already become a much easier and quick process due to the online social sites!
Are You Looking For a Job?
While a good number of Internet users get satisfaction from chatting with the friends and sharing photos after their latest weekends, a lot of smart job-seekers have already moved from common job sites to avoid crazy competitiveness and have started using the social nets. Such a smart trick gives them an opportunity to find more attractive opportunities, make a claim about themselves, and come into contact with a potential employer any moment they want with no middlemen involved. Staffing companies confirm: using social media is really good for the potential candidates. First of all, such an interest in interacting tells a lot about a person and characterizes him as an active man. Secondly, participating in online life shows that a candidate keeps up with the times. And crucially, using of the social nets and orientating himself perfectly via them let a person stay in touch with his colleagues, business partners, and be available nearly for 24 hours a day. The last factor is considered to be an undoubted advantage for any boss.
The secret of such a growing popularity of social nets' usage for job finding can be explained easily. Facebook, Google+, Twitter, and LinkedIn have already started dominating for recruiting.
The investigations showed that more than 95% of employers, who are in need of workers, use or are going to use social nets for hiring new employees. This index is really extra high! Such a tendency made the job-hunters switch their attention from examining traditional job sites and start using their social net profiles for getting better opportunities. Today social nets are the most powerful tool in job searching and the sooner you understand this, the quicker you may find a new job. Let's start right now!
Guide to Finding Job Through Social Media
Although it seems super easy to catch the interest of an employer in such a way, you should stay alert if you choose it for job searching. Remember that all the profiles of potential candidates for a position are studied by the hiring managers carefully. Whom you interact with, how often you enter your account, what info you post and how clear you communicate the thoughts, quality of your spelling, attitude to life, your bad habits and your whole life philosophy – all these factors have great impact on how your personality will be accepted by a recruiter.
Have you already decided to start looking for a job via your Facebook or LinkedIn profile? If you are firm in your decisiveness, here are the most important tips for you to pay your attention to before contacting any work-giver.
Keep your account in good order. Are you sure all the visible info on your profile clean? Usage of stupid nicks, posting of offensive entries and embarrassing pics, sharing of political gossip, and using of swearing instead of a pure language can hardly be found favorable for a job candidate. If you want to succeed in job seeking and attract good employers, clear your account out immediately. First impression matters!
Don't overdo. Your social net inclusion is good, though your activity should be tempered. Don't create accounts on each existing platform. It's better to have one, though to keep it clean and updated. What are the platforms every job-hunter should have his account on? LinkedIn, Facebook, and Twitter are the most suitable for job searching. Use them to show you are not a fake, troll, and all the info about you corresponds to the reality.
Fill in real name. Internet users tend to fill in funny nicks instead of their real names. If you create your account with the aim of finding a job, it is better not to spoil a recruiter's opinion about you right at the first glance at your profile. Using of your real name looks more professional. Each of your accounts should have one and the same name to let the employers find you throughout the Net easily.
Keep your picture adequate. Downloading of the main profile image is a crucial point too. Use your real photo and it will be much better if it shows you as a friendly, serious, and adequate person. What is a job you are looking for? Try to imagine what clothes your potential colleagues are wearing during their working time and try to be close to this image.
Advertise yourself. Do you want the potential employer to form a good and completely accurate opinion about you? Share the info about who you are, what you prefer to occupy yourself with, where you like to spend your time, and what skills you have and let any of your profile's guests develop tremendous attraction for you.
Make your account brighter. A well-crafted account shouldn't be boring and have poor content-richness. Insert as many links as possible and let the employer have an opportunity to know more about you by looking through your previous finished projects, getting acquainted with your personal website or blog. It's really an essential contribution to your image.
Point out your contact info. Don't be shy to publish a post with your addressing to your probable boss. Tell about your desires and aims, describe a job you want to be landed, and point out contacts on the chance that anybody will have a desire to get in touch with you. Sharing of such a post is not a shame. It's not just your telling aloud that you are unemployed. It's your attempt to change your life.
No professional communications! When you have already been hired, it's better not to use your personal account to negotiate with the partners. While using social nets for job searching seems to be a good idea, it's not polite to use it for any further discussions. At least, it looks lazy. In the worst case scenario, your account may be hacked. The consequences of such a cyber attack may be awful!
Stay on top. Update your account as often as possible. Don't you have enough time to do this? The Internet proposes you a plenty of various tools to help you in doing this. Just look for special programs to download and forget about manual info updating. We are sure you will find at least one to your liking.
May all Your Wishes Come True!
Now you are a modern job-seeker, who is armed with all the needed tools to find a well-paid job. The recommendations that are given above work really perfectly and they are able to maximize your chances for success. Just follow them and soon you will start building your career. The positive results will impress you! Do you want your chances to be doubled? Enlist the support of Resume-writer.net and win the race for happy future!
May all your wishes come true!